Master bathroom design and function must work well together in order to create an ideal space. This is likely the most private bathroom in the house, and making it as comfortable as possible is a great idea to ensure you like it. Just because the bathroom is comfortable however, doesn't mean you have to sacrifice on style and luxury. One of the most important features in any bathroom is the sink. A fixture you use everyday, this sink needs to be both useful and stylish for you to enjoy in. One of the biggest decisions in a master bathroom is will you have one sink, or the double vanity? While these are the most standard options today, a new style making its name known in the home design world is a trough sink.
In general, troughs do not have the most pleasant connotation about them in the first place, sparking out minds to think of farm equipment and animals eating from them. A trough sink however, is an excellent option for your fixture needs. Bigger sinks are becoming more the norm in bathrooms in general, and going for the trough sink takes this up to the next level. These longer sinks are excellent options for those with a larger family and make for a perfect addition to any bathroom that can provide the adequate space for one.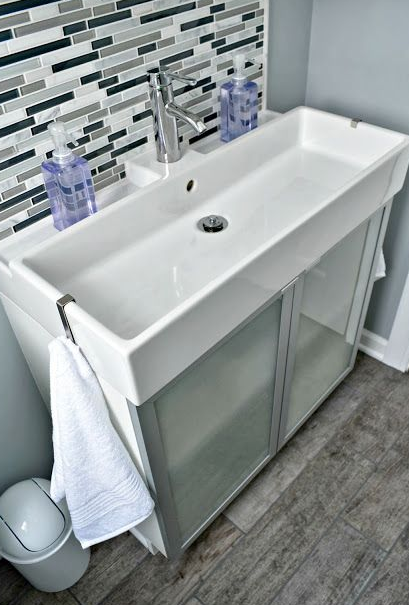 There are many advantages to opting for a trough sink in your bathroom, and they can be designed to fit practically any function you need. A great advantage to having a trough sink in your bathroom is that it can fulfill the purpose for those desiring the double vanity. With multiple sink head options available to be installed on these sinks, their design features make them a very tempting selection for a couple desiring the double vanity look, with a little more style.
Another great advantage for a trough sink for a bathroom is the ideal function of it for those with messy children. This larger size of this fixture allows for more cleanup space to ensure you will have a cleaner space after the kids are all washed up. These troughs can be an even better solution for those with multiple children who are all trying to get ready for school in the morning at the same time.
From function, to design elements, the trough sink is one of the growing trends in bathrooms today and you will receive multiple benefits and advantages by installing one in your home.