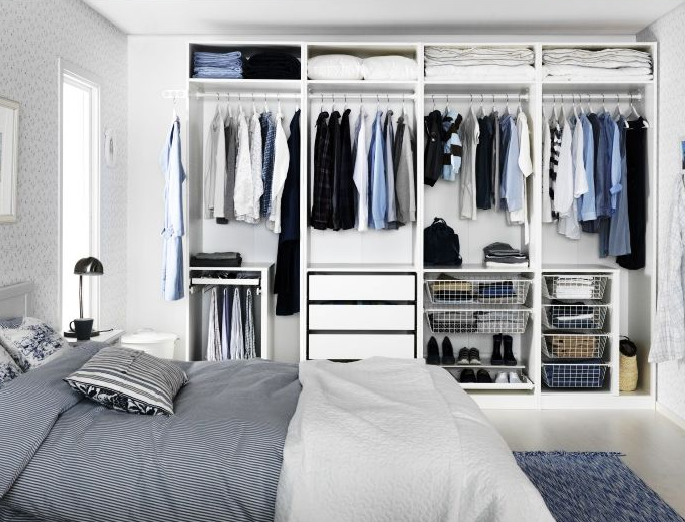 "Tomato, to-mato, potato, po-tato!" Is there a difference between a wardrobe and a closet? There certainly is and you don't want to be left in the dark about it. While both spaces are accommodating, the wardrobe is a wonderful optional full of space and functionality.
Wardrobes can be custom built or purchased at furniture stores. They vary in size, length and depth. Sliding doors, zipper access and even Velcro. Wardrobes are an excellent store for your finer garments as well because they can be customized with a cedar lining.
Another good feature of the wardrobe is its portability. If the right side of the room is décor busy, you can always move it to the left side. Camouflaging the wardrobe is also easy to do. Depending on the durability of your wardrobes build you may be able to drape a nice art quilt piece over it, creating a focus point out of a necessity.
Consider your linens. If you have a linen closet built into your home then you probably use it like millions of others do, neatly folding your linens and leaving them there until needed. That's all well and good, however, the case is often that when linen sits too long it loses its fresh detergent smell and is overcome by the smell of atmosphere. One way to counter fresh linen staleness is utilize a wardrobe.
Having stated as much, don't count the closet out. A closet is a domestic necessary. If a carpenter chose to build a house today without a closet in it, he would surely be a carpenter who has no space for work. Closets are all about built-in space.
Some would go so far as to call it sacred space. Besides being an awesome room to hang clothes and line shoes in, it's the perfect place to put everything that is not necessary décor.
You've heard the term, "skeletons in your closet?" Skeletons are a metaphor for unwanted décor and outdated fashion. A closet is perfect for concealing such bones. You can even buy closet systems that will help you organize your storage more effectively and efficiently, transforming your hiding space into a space that is worthy of showcase. What skeletons?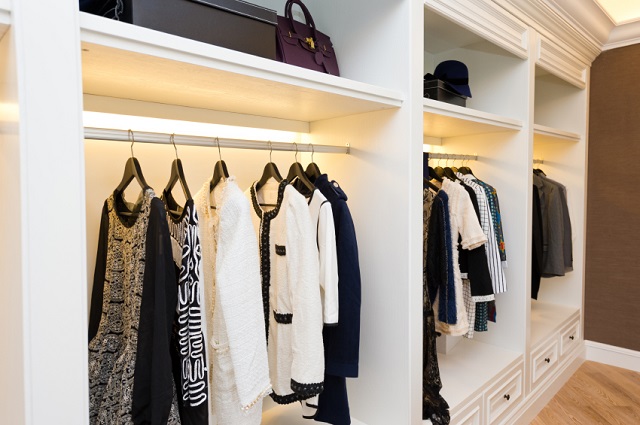 Unlike the wardrobe, the closet is a staple. In fact, closets are often the most coveted part of a bedroom. In couple situations, it is common that one person is shorted on the space because their partner loves the closet space far more than they do. The less enthused closet lover usually ends up with a few drawers and shelf, if available, but even he/she is usually secretly praying that their dwelling space will have a big enough closet to house two skeletons worth.
Keep in mind, if you have the option to have both a wardrobe and a closet – go for it! You don't have to own shoes in as much volume as Imelda Marcos to appreciate and enjoy the space.
It all boils down to the differences between the wardrobe and the closet is style and preference.
As long as there are clothes to buy, shoes to have and seasonal décor pieces to store, you'll need a closet and should remain open to the possibility of adding a wardrobe or two.