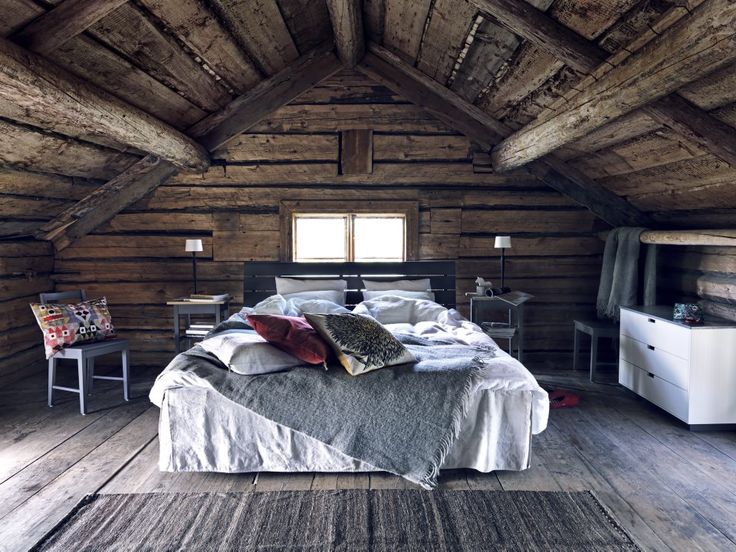 So you have an attic space and you want to do something with it? How about turn it into a Master Bedroom? It would give you your own floor and perhaps some needed privacy from the kids. Read below to find out how!
Have a professional inspection done: Begin with hiring a contractor to do a professional inspection of your attic and guide you toward getting any necessary permits.
Check out those rafters: If you find rafters that form an A-shape in your attic for roof support, you're golden. If you find W-trusses, an addition to your home might be a more financially feasible option.
How strong is the floor? 2x4s will not be strong enough to handle the weight of furnishings and people. Consult your contractor for reinforcement options, and do this early in the game. Once the floor is secure, you can choose to use drywall or plywood on the ceiling, and drywall or beadboard paneling around the room's perimeter depending on the finish that you are looking for.
What's your escape plan? How are you going to get up to your new master bedroom? A permanent stairway is necessary. Spiral staircases take up approximately 5 feet of floor space, straight stairways take up approximately 10-14 feet of floor space, and a stairway with two runs and a landing takes up approximately 8 feet of floor space.
What kind of ceiling space are you looking for? Although you should consult your local building codes for specifics, typical living spaces must be at least 7 ½ feet high over 50% of the floor area, which typically must be at least 7 feet wide.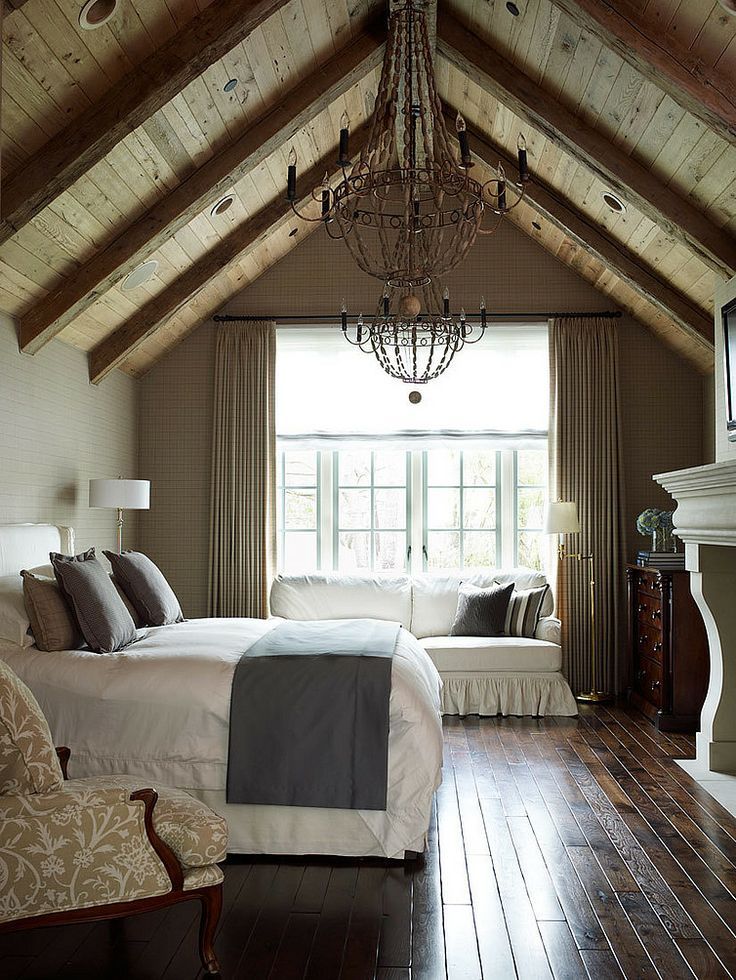 What's your other escape plan? Again, consult your local building codes, but if you want your new master bedroom in your attic, the codes may require that you need to add a dormer window in addition to your stairway should a quick escape to avoid a dangerous condition someday be necessary. On the other hand, you may just want some additional light to wake you in the morning, so maybe a new skylight would do!
Is it hot in here? You want to feel comfortable in your new attic turned master bedroom, so you'll have to contact a heating and air-conditioning contractor to route or reroute ventilation ducts and place proper insulation. Your attic/new master bedroom will lose heat and cool air faster than any other area of your home.
Do you want a new bathroom, too? If you want a new bathroom and if you can, stack one bathroom on top of another! It will keep your costs down and you won't need a new vent stack. Cabinets or closets can hide or mask vent stacks as well.
If you pass all of your safety inspections and have the necessary permits and the drive, utilize your innate creativity and create a beautiful, new space. If you plan to sell your home someday, though, just know that you need at least one closet and one window to officially call your bedroom a bedroom.