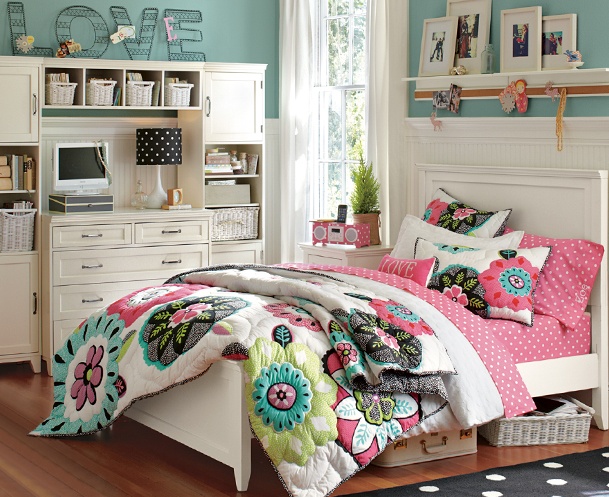 When it comes to decorating your little girls room, don't get caught up in tradition. There are lots of little girls and they all have their own sense of style. We searched around for some the most interesting themes and found our top five. Check out the articles below and see which little girls' room you like the best.
#1: Pink Theme
If Pink is your color, then you'll love these ideas on Pinterest that featuring a variety of different pink girl bedroom designs. From modern to frilly and dark pink to lighter shades, there's simply no end to the options you can run with and make your little girl the happiest in the world. For all the fabulous photographs and inspirational design information, view the ideas here.
#2: Black and White
As you'll see from this article posted by Toni for designdazzle.com, black and white doesn't have to be dull because it also includes fun shades of grey. In this Danish modern little girls room, the black and white is accented with small spots of pastel color and beautiful shades of grey to create a whimsical and fun bedroom that's just perfect for play. See all the wonderful pictures and get the details on the design by reading the full article here.
#3: Chevron
This fabulous teen bedroom, designed by Jamie Lyn Interiors, incorporates fun aqua blue chevron designs and is featured on the houzz.com site. The beautiful chevrons carry all the way from the walls to the bedding and really create a dynamic and interesting, yet not too busy, style that is just perfect for your teen girl. Though the design is modern and more grown up, it still has plenty of elements of fun to spark your teen girls interest and creativity. See the gorgeous photos and read the full article here.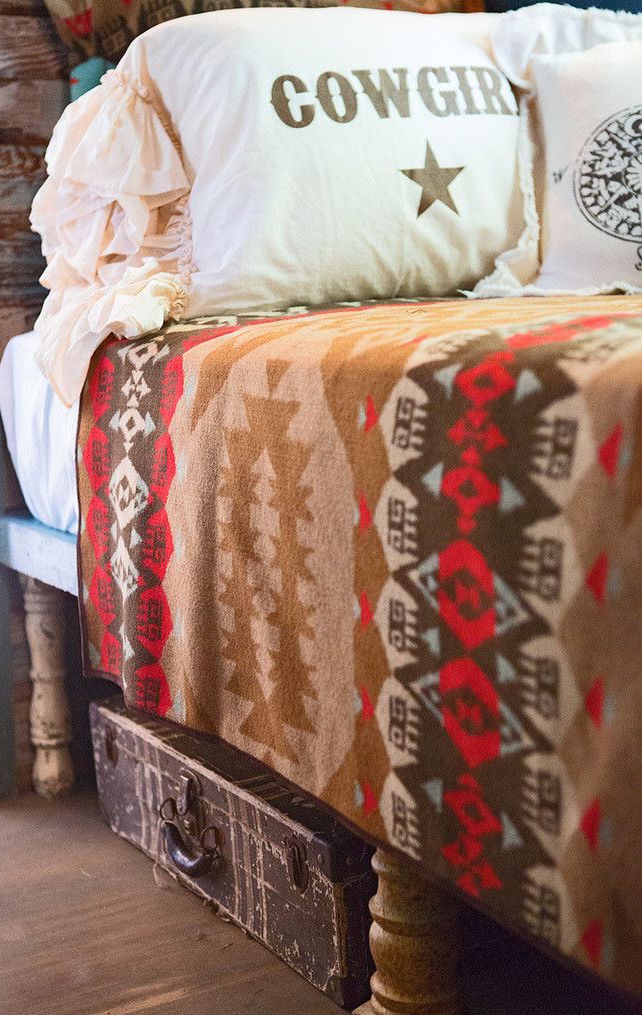 #4: Glamorous
Is your teen girl a budding fashionista? Maybe she's the one who is always commenting on design and looking for ways to bring a little glamour into any situation? If this sounds like your budding beauty queen, then you're definitely going to want to check out this glamorous teen girls bedroom design, highlighted on hgtv.com for ideas to incorporate in your teen glamour girls' bedroom. Classically elegant with sumptuous touches like a crystal chandelier, and gorgeous antique style vanity mirror, this bedroom looks like it's right out of an Hollywood film stars' dressing room. Check out the fabulous pictures and fun details by reading the full article here.
#5: Cowgirl Theme
While there's probably not a little girl alive that doesn't love horses, your miniature Annie Oakley might be more cowgirl than the average bear and if that's the case, then you simply must see this fabulous article by Toni, in designdazzle.com. Taking the cowgirl theme to new levels, there are a whole host of fabulous photographs giving some amazingly wonderful design ideas to create your cowgirl's perfect bedroom. For all the wonderful ideas, pictures and detailed design descriptions, read the full article here.