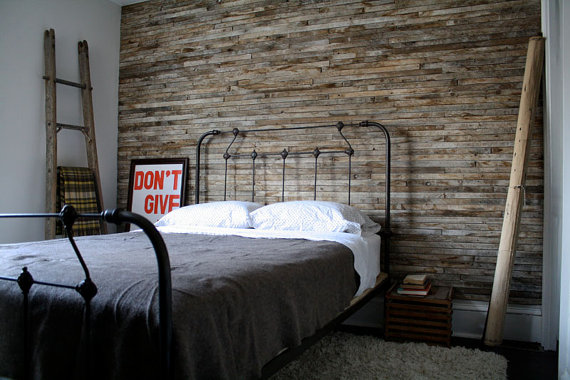 With today's penchant for reuse and recycle, it's not surprising that people are coming back to the past and finding beauty and functionality in the much more sustainable practice of using reclaimed wood. Using reclaimed wood is not only practical for the environment, it's also much less expensive and it looks really cool. In addition, you know that whatever you create with your reclaimed lumber has a history behind it that adds depth and character to any of your projects. We've looked around and found article that talk about our top three uses for reclaimed wood and here they are.
#1: How to Create a Reclaimed Wood Wall
If you've ever wondered how to create a reclaimed wood wall but weren't quite sure how to do it, then this article on Apartmenttherapy.com is going to rock your world. Our erstwhile home renovation enthusiast takes us on the journey of using reclaimed wood to jazz up his basement stairwell and brings us along for the ride. With great pictures and incredibly detailed descriptions, we get everything we need to go forth and make it happen. He also doesn't forget to give us a materials list and some tips and hints to make the project easier as he teaches us lessons he learned from his project. Often funny and incredibly informative, this article is truly worth a read. For all the information, read the full article here.
#2: Reclaimed Wood Bookshelves
In this article by Olivia Rassow for elledecor.com, the writer gives us a lot of ideas for how to use reclaimed wood, that don't include the ever popular choice of flooring. We especially liked her idea on using it for bookshelves. There are so many options for creating your reclaimed wood bookshelves. From using the time tested cinder block and plank method to actually putting them on brackets on the wall to creating your own freestanding bookshelf, there's a myriad of ways you can incorporate reclaimed wood into your next bookshelf building project. The fabulous photographs and descriptions are going to fill you with great and creative ways to bring a bit of history into your next project. For all the fabulous details, read the full article here.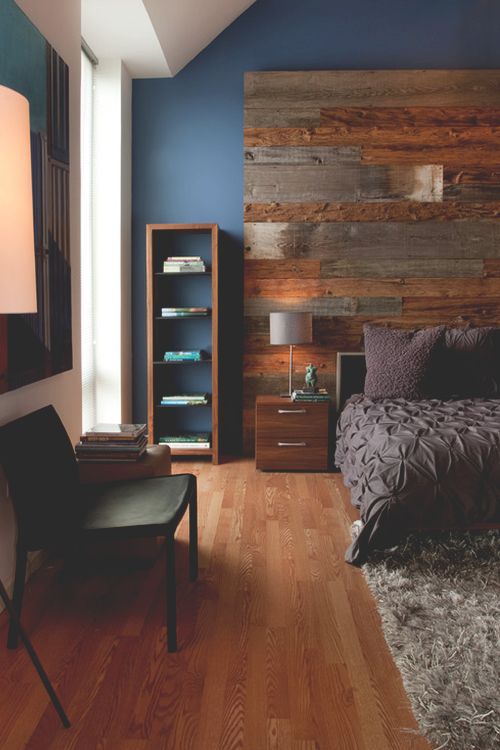 #3: Reclaimed Wood Headboard
When using reclaimed wood in your home redecorating and renovation endeavors, sometimes it's easy to get locked into decorating ruts. In this article by homedit.com, they give us lots of great ways to incorporate reclaimed wood into our decorating and we particularly like this awesome reclaimed wood headboard. You can really take your design all the way when you're creating a wall mounted headboard. Whether you decide to make it free standing or build it directly on to your wall, you can go as large or small as you like to create the feeling you're looking for. The great photos and descriptions in this article are going to have your creative juices flowing. Turn your bedroom into a rustic, warm and lovely retreat, or into a thoroughly modern haven. Depending on your design choices, you can create almost any style you like while using reclaimed wood as your base element. Read the full article here.