If a master bathroom remodel is in your future, or you're looking for a new home and want some ideas on what kind of bathtub you will want in your master bathroom, then you are going to love these articles. We scoured the internet and found our top three favorite bathtub styles and a great article on each one that will give you all the pros and cons of each style and what kind of options each one comes in. With so many options to choose from, you may end up with a house that has more bathrooms than bedrooms to try to accommodate them all, but hopefully these articles will help you narrow down your choices.
#1: 10 Reasons to Choose a Freestanding Bathtub
If you've ever considered adding a free standing bathtub to your bathroom, then you simply must see this article by Becky Harris for houzz.com. In it, she gives us all kinds of great information on various types of free standing tubs as well as the pros and cons of free standing tubs. There are so many styles to choose from, you'll want to get acquainted with all of them before you choose which one will be right for your bathroom and your family. She suggests that if your tub has to also double as a shower that you need to really consider whether or not a free standing tub will be right for you. If it is right for you, then you really need to consider what size of tub you get so your showers don't turn into fights with your shower curtain. There are a lot of options and Becky looks at all of them, so read the full article here before you make your decision on a free standing tub.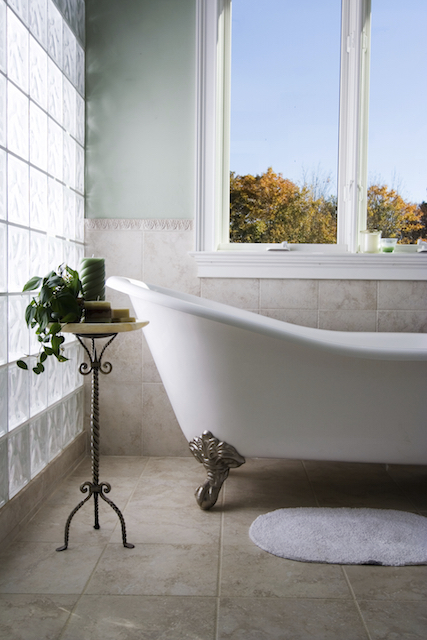 #2: All About Clawfoot Bathtubs
In this article by Jenny Leigh for jennyleigh.hubpages.com, we get the low down on all things clawfoot. From the classic clawfoot style tub to the double ended style and slipper style, each one has its own benefits and shape, and this article will help you figure out which one is right for you. All clawfoot tubs are up off the ground so you will need to clean underneath them at some point and that's something to consider. Clawfoot tubs are also generally deeper than a standard tub which allows you to clean big things in there that won't easily fit in a sink or standard tub. There are pros and cons to any tub decision, but if you thin a clawfoot tub might be for you, then make sure you read the entire article here.
#3: The Unknown Benefits of a Soaker Tub
Soaker tubs are becoming increasingly popular these days, and this article by Alizak for blog.qualitybath.com gives us some great reasons why soaker tubs are beneficial to your health and wellbeing. In addition to giving us some great information on the physical benefits of soaker buts, the article also provides several different photographic examples and gives some great insight for which type of soaker tub might be right for you. Get all the great info by reading the full article here.