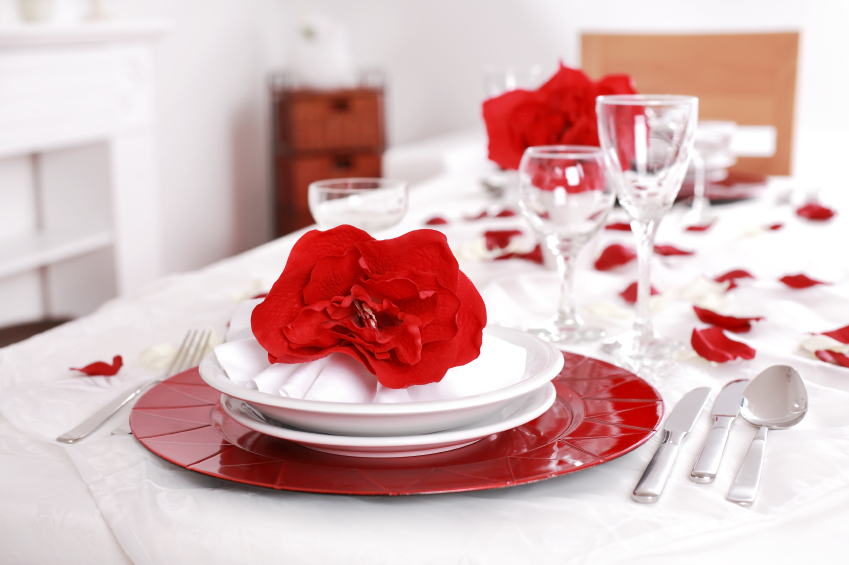 Valentine's Day is just around the corner and we wanted to bring you some fun decorating ideas for those critical rooms in your home where most of the Valentine's Day fun will likely be happening. From the entryway to make your Valentine feel special from the moment they come in the door, to the dining room where you'll be having that special meal, to the all-important bedroom décor to make your Valentine's Day night that much more special, we've got a whole bunch of ideas to help you create a day and night to remember this Valentine's Day.
#1: Dining Room
Are you wondering how you're going to make your Valentine's Day table the awesome, romantic dining experience you're hoping for? If you're looking for fabulous ideas, then check out this article by Kathy Woodard for decoratingyoursmallspace.com. Whimsy and romance are the themes of the day and you can create an incredible dining room atmosphere with little touches that will look amazing and not break the bank. Whether you'll be feeding yourself and your loved one, or your whole family, you want to let everyone at your table know how much you love and value them. Some of the fun ideas Kathy gives us are easy to do and will touch the hearts of your dining guests. Check out all the wonderful ideas by reading the full article here.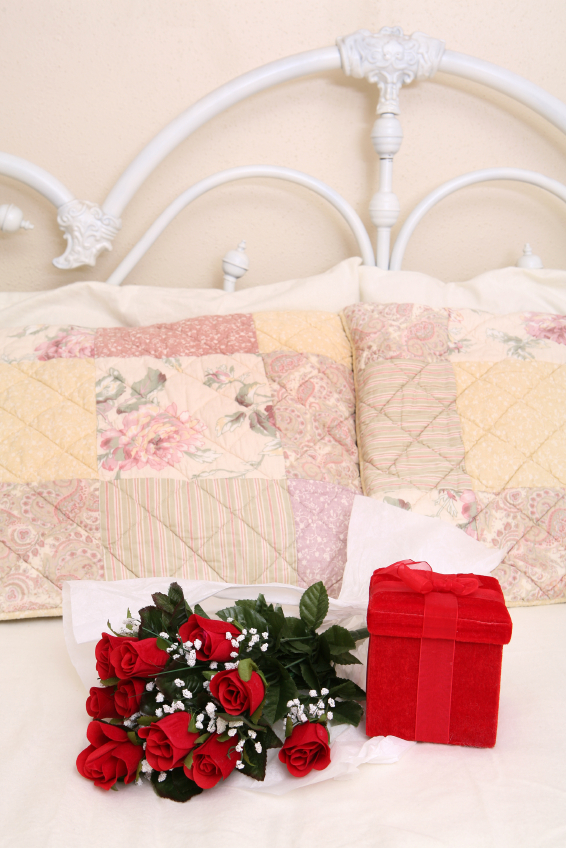 In this article by Kate for digsdigs.com we get thirteen fabulous bedroom decorating ideas to help us create a magical setting. Hearts and flowers are the obvious theme, adding in plenty of red and pink to really bring some love magic to the room. In addition, you'll want to make sure you've got some candles and your favorite bubbly beverage nearby on a gorgeous tray to add a level of elegance to your presentation. If you're going all out, you may want to consider draping some soft fabric and twinkle lights around to create a fantasy land experience. You'll love all the wonderful photographs and details that will give you inspiration for your special night. Get all the details by reading the full article here.
#3: Entryway
When you want to start your Valentine's Day celebration off right, you need to start at the front door. In this article by Linda for craftaholicsanonymous.net, we learn how to create a lovely heart shaped wreathe that will set the tone for your home and your special day. Made from simple burlap and wire, this lovely soft focus heart tells everyone that enters your door that love fills your home. The easy to follow step by step instructions are going to help you on your way to making your Valentine's Day an amazingly loving and wonderful experience. Get all the great information by reading the full article here.
We hope you've enjoyed these great tips and tricks given to you by the Valentine's Day experts and that the articles gave you plenty of inspiration to make your special day absolutely fabulous.