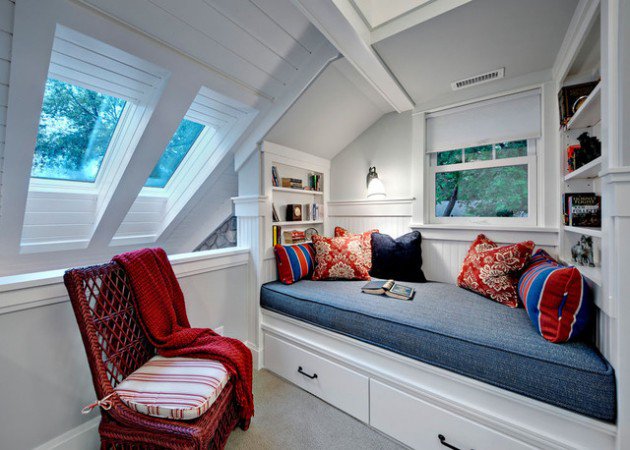 For many people, the idea of having a spot where you can just curl up with a good book and relax sounds like heaven. However, with space needs being what they are, their little nook gets lost in the shuffle. That's why we have soured the net to find some creative ways you can create your own special reading nook that will warm your heart and give you some, no doubt, much needed relaxation time. Even in small spaces, there are ways to make one little area your own and these articles highlight our top three favorite places to incorporate a fabulous little reading nook.
#1: Turn an Underused Closet into an Adorable Reading Nook!
While some homes have a shortage of storage space, others are blessed with a plethora of closets. If yours is one of those homes with lots of closets, but no space to call your own when you want to curl up with a good book, then you'll love this article posted on Paintedbyprestige.com. There are a lot of things to consider before changing your closet into a reading nook, not the least of which is the size. Though much can be done in a relatively small space, you'll want to take a realistic look at what you want to include in your reading nook and see if it will fit in the closet space you have. The article gives you step by step directions on just what to do and how to do it, so you end up with an amazing little spot that's all your own. Get all the details by reading the full article here.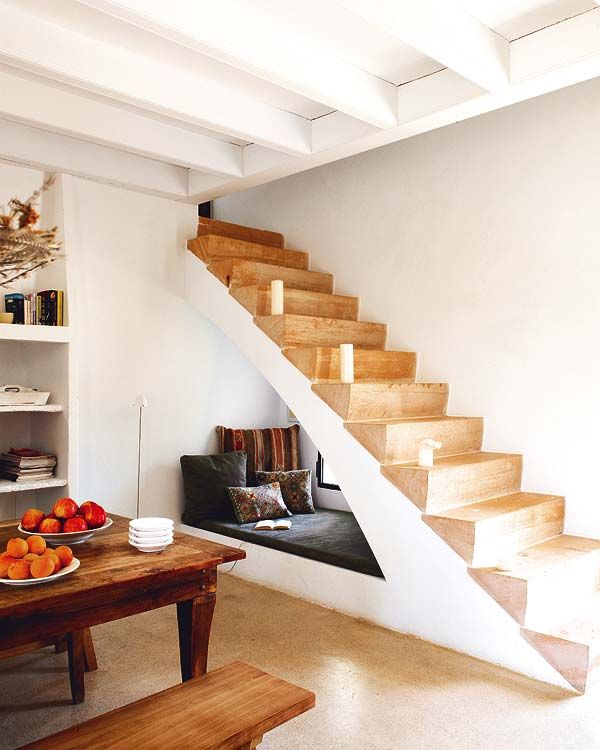 #2: Hot to Utilize the Space Under the Stairs for Your Reading Nook
While this article by Jane Smith for floatproject.org looks at a lot of ways to utilize that space under your stairs, our favorite of course was the creation of your own private reading nook. The under the stair space is perfect for creating your reading nook as there's room both horizontally and vertically, as well as a good deep section just right for a great reading bench. With the ability to include both built in book shelves and a nice comfy spot to read, your under the stairs reading nook will be your own private hideaway. Get all the great ideas by reading the full article here.
#3: 8 Tips to Turn Your Attic into a Snug Reading Nook
Just because your attic is currently the final resting place for dust bunnies, doesn't mean it has to stay that way. In this article by Shawn Gauthier for houzz.com, she shows us how to take that mostly unused attic space and turn it into a cozy reading nook that may just end up being your favorite room in the house. She has fabulous design ideas and ways to bring natural light and added light into your attic so you can feel at ease as you relax with your latest favorite novel. Get all of her awesome ideas by reading the full article here.