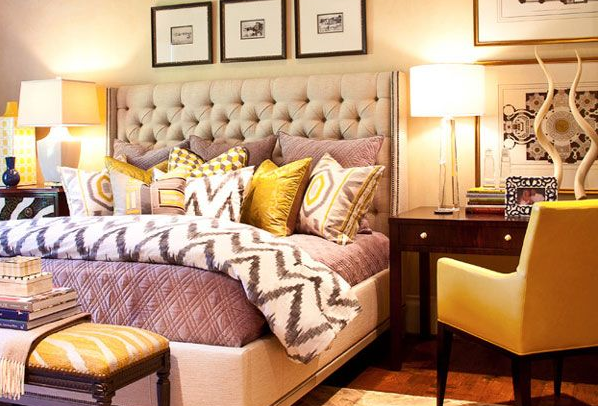 Alas! It's time to fluff things up in your personal space as it pertains specifically to your bedroom. Adding an array of pillows is always a fairly nice and inexpensive way to shake things up. In choosing this route of refreshment, you'll quickly come to notice that pillows are not magic nor or they a fix-it-all resolution to any bedroom situation.

A beautiful arrangement of pillows is the ultimate finishing touch on a well-made bed. Beyond inspiration and knowledge all that is needed to achieve this look is about 3-8 throw pillows of different sizes, shapes, colors and textures. There are 4 recognized shapes to pull from: euro, standard, king and accent pillows. The size of your bed determines about how many pillows you will use. The foundation of your color scheme depends on the color of your bedding comforter, good down or duvet.

After you've been inspired there are really no set rules for arranging bed pillows. However it is believed that the art of doing so will expose a bit of your personality – which is awesome since it's your room. So don't hold back in style.

Regardless of your bed size, 3 rows of pillows are all that is needed to fluff up the look. The first row closest to the headboard is where you will place your euro pillow(s). The second layer of pillows will be reserved for your standard pillows and the last row is for your run of accent pillows.
So how many pillows will your specific bed require? A twin bed scene would require 3 pillows: 1 euro, 1 standard and generally 1-2 accent pillows, whereas a full/queen size bed needs almost twice as many pillows and in the same order: 2 euros, 2 standards and about 3-4 accent pillows.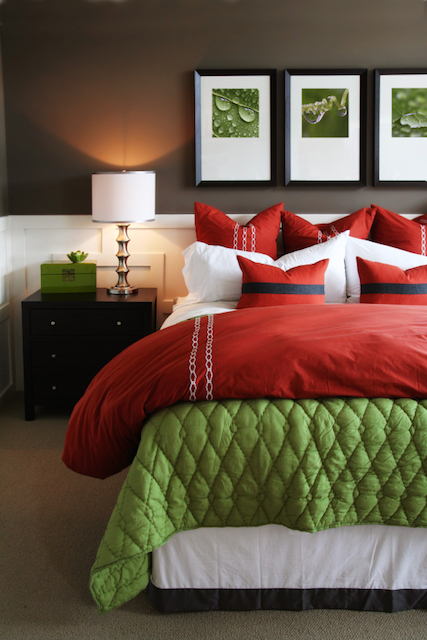 When adorning pillows atop of the king size bedding you will want to add an extra row to include the king pillow. Of course the kind needs his very own layer, so instead of 3 rows of pillows, there will be four rows. The number of pillows on each layered row will increase as well. First you'll place 3 euro pillows directly next to the headboard, 2 king pillows on the second row, 2 standards on the 3 row and about 3-5 accent pillows on the 4th row.

Just like perfecting any new project, you likely won't be able to leave it alone until you've walked the dimensions of the bed and tugged at the covers to resolve any natural wrinkles that lay in the bedding fabric, or until at least until you've fluffed and repositioned the bedroom pillows a time or two. It's not rocket science -- it's taste and comfort and the visual effects have been known to greatly benefit the resting occupant.

The proper pillow arrangement atop of a well-made bed is appropriately comparable to the cherry on top of your favorite cake. Who ever said you couldn't have your cake and eat it too had no idea how beautiful and comforting your bedroom ambience is and now the pleasure is all yours to indulge.