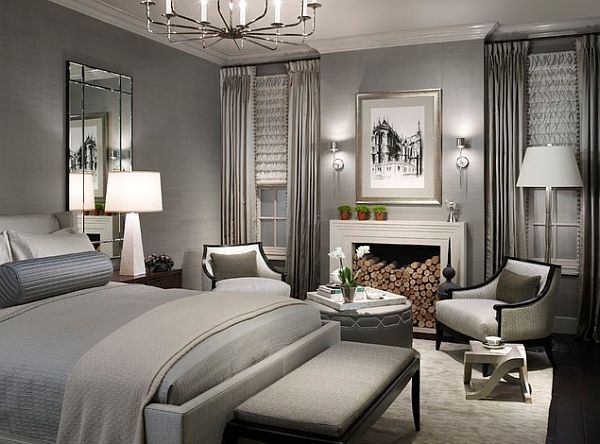 One of the best ways to create a peaceful and luxurious room is by electing to go with a monochromatic color scheme. The single color throughout the room is easy on the eyes and can help put you in a calm mood and can tie a room together beautifully. Many monochromatic themes have a negative connotation about them as being too wild and in your face. The monochromatic themed room however is one of the most versatile options in design and can be created to fit any kind of feel you desire. Used the proper way, a monochromatic themed room can be a classy and comfortable design to add luxury to any space.
Using one color with different shades, hues, tints, and tones can seem like it can be pretty overwhelming and over the top when it is finished. The biggest thing to remember about a monochromatic scheme for a room is that you should not be using the same shade throughout the entire room. Using different shades, tones, and tints throughout the room will properly balance your room out and create a space that does not seem to be overpowered by one specific color or piece in the room.
A great way to combat this problem is selecting a small room as the one color throughout the room will give the illusion of the room having more space than it actually does. To create an ideal monochromatic look, layering the room with different tinted furniture, wall paint, and various accessories, will help give the room more depth and create that illusion of more space. If done correctly, this can easily be the most chic and aesthetically pleasing room in your home.
Texture is another great way to make your monochromatic scheme not seem overwhelming and add some elegance and style. Adding various items like throw pillows and even some artwork to the walls against the monochromatic color will really allow them to stand out and add good texture to the room without feeling overwhelming and sticking out like a sore thumb. Using some kind of print on furniture and throw pillows can be another great way to add texture, but use it in moderation if a more simplistic look is what you are after.
Using a proper balance of dark and light shades of the same color is a great way to make a room unique and really stand out. A luxurious room can easily be created if this design scheme is done right and has a good balance.