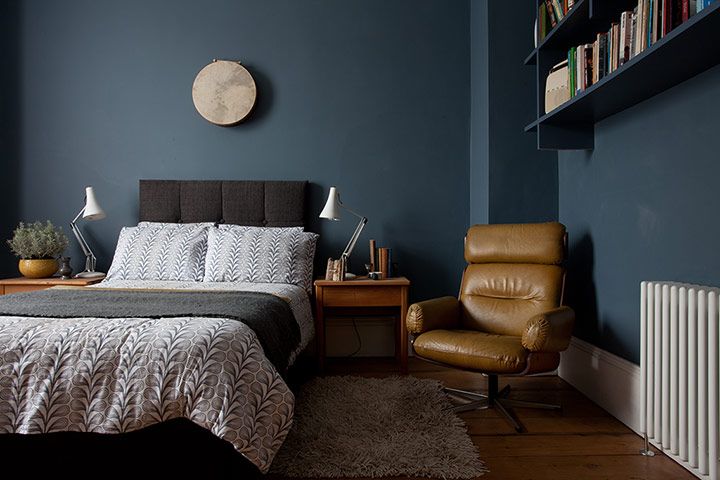 Designing a room with a masculine vibe is one thing. Bringing that same vibe to a bedroom is a whole different project altogether. While it can be done, there are many different elements that factor into creating the ideal masculine bedroom. While the typical bachelor pad or manly room has a certain negative connotation of constantly being a mess or neglecting a warmer touch, there are many ways you can create an elegant and comfortable space without sacrificing that manly vibe. If you are looking to create a masculine space that doesn't sacrifice on style and class, here are some great tips to follow.
One of the easiest ways to help create the space you desire is through the use of color. By opting for deeper and richer colors, such as dark greys, deep blues, and even venturing into black, you can bring an urban and highly refined vibe while still remaining rugged. Pairing the darker wall colors with compatible flooring, accessories, and the right shade of bedding will really help tie the entire space together, giving your the exact feel you are looking for.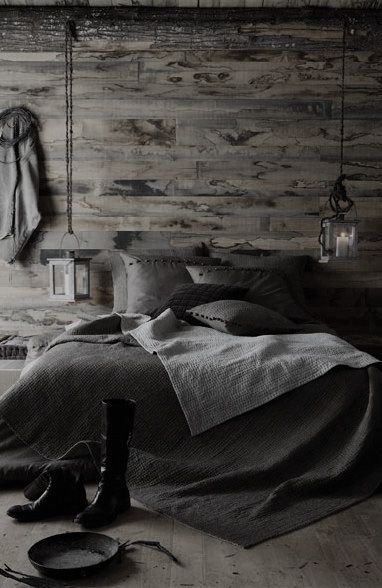 Another great way to achieve the masculinity you are looking for in this area is through the flooring options. While carpet can be lush and comfortable, opting for a high quality hardwood or even hardwood looking laminate can bring a fashionable and classic touch to the room while still adding the warmth needed in the bedroom as long as the right shade is selected.
Another important element in crafting the ideal space is the with the selection of furniture for the room. More jagged, modern styles that feature boxier structure and sharper edges create create a rougher look while still providing adequate function and form for a comfortable space. The type of material you choose for your furniture is another important element to focus on. The proper combination of leather, glass, and darker hardwood can all come together for a more masculine effect but can be made perfect with accessories such as a throw pillow or blanket draped over the side. For the bedroom, a classic duvet with a throw pillow to bring out popular accent colors in the bedroom is an excellent choice to spice up the feel of the room.
For the man looking to create a masculine space that still provides luxury and comfort, there are a variety of different elements that all function together. By combining these features together properly, you can have the room that meets everyone's mood without sacrificing your manliness.