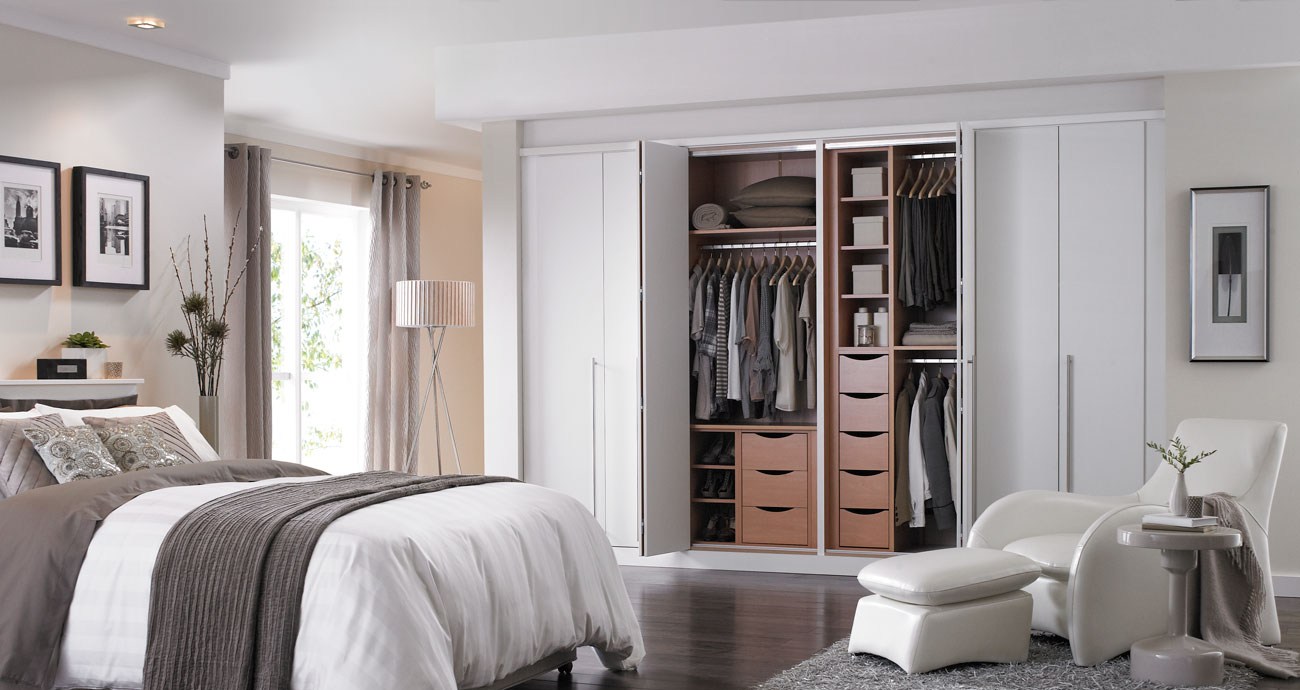 Whether you are remodeling your space or finishing off a closet, there are many reasons to opt for bifold doors. Here are some of the advantages to choosing a bifold door for your closet or space.
Fabulously functional
Part of the genius of bifold doors is their brilliant design. Each door contains two panels attached by hinges that fold back when a pulled open. Unlike traditional doors that require a significant amount of walkway space for the wide door to swing open into, bifold doors take up half the width of the door! Because they don't require nearly as much space to expand, they are the ideal door for small spaces such as narrow closets, tight laundry rooms, or pantries. Sliding closet doors get tough as they will always be partially closed, but bifold doors open up so you can access the entire closet at once. Bifold doors also work well in large spaces, creating a nice open entrance.
Many materials
There are many different materials to choose from when it comes to selecting your bifold doors. Whether you want them to be the focal point of the room, or simply to blend into your space, bifold doors can complement any motif. From wood to vinyl, or glass to metal, the possibilities are virtually endless. Popular styles include mirrored, louvred, raised-paneled, mission style, or French door style with tempered or clear glass. In addition, there are a variety of styles of hardware, knobs, handles to choose from to complete your look. With so many options, it's hard to find a style that bifold doors won't work for.
Won't break your budget
Depending on the material you choose, the bifold door will not be the thing to break your budget. Bifold doors can cost as little as $25, although, if you wish for something more luxurious, you can find bifold doors for as much as $600. Again, it depends on the material you get. Choosing a bifold door is a great way to cut costs on your renovation, because even the modestly priced options still look great!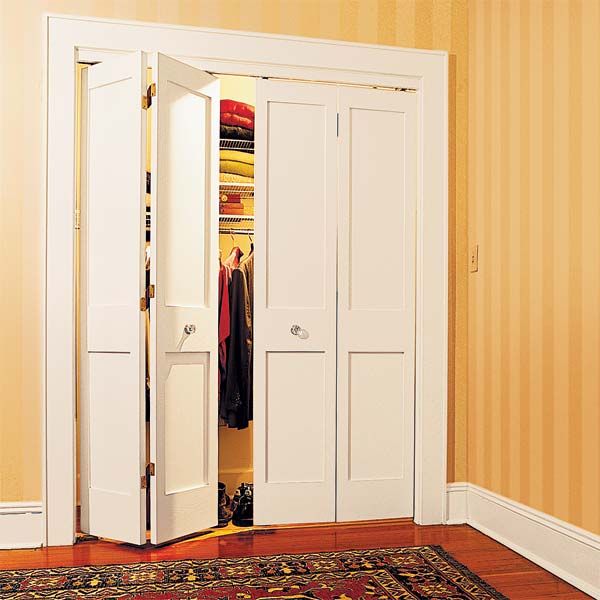 Do-it-yourself doors
Another great thing about bifold doors is that they can be not too difficult to assemble yourself. This is great for those pesky weird shaped doorframes that no standard door seems to fit. You can purchase materials at almost any hardware or homegoods store. Remember to purchase your bifold doors in pairs!
Bifold doors are one of the most accessible types of doors you can get for your closet or space. No matter your style, from super modern glass bifold doors to rustic wooden bifold doors, there are endless possibilities for any way to finish your space!