Posted by Dreamweave Bamboo Bliss on Nov 01, 2023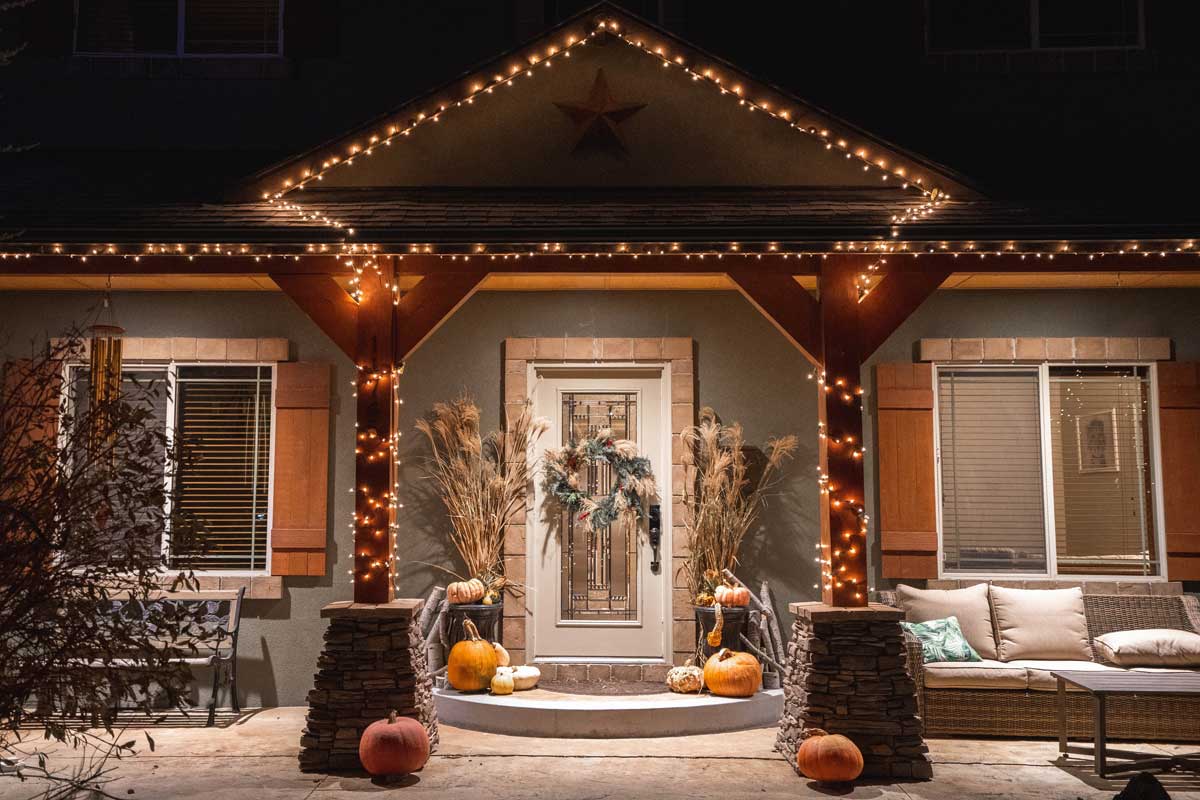 Planning for holiday guests does not come without its challenges. As we look forward to the food, festivities, and fun times with family and friends, our thoughts turn to the necessary preparations that come with hosting during the holidays. Here are our best tips and tricks for getting your home ready for guests this holiday season, from cleaning to prepping your guests' space and anticipating guests' needs, and just generally doing our best to provide all of the comforts of home.
Here are 7 simple steps to prepare your home for holiday guests…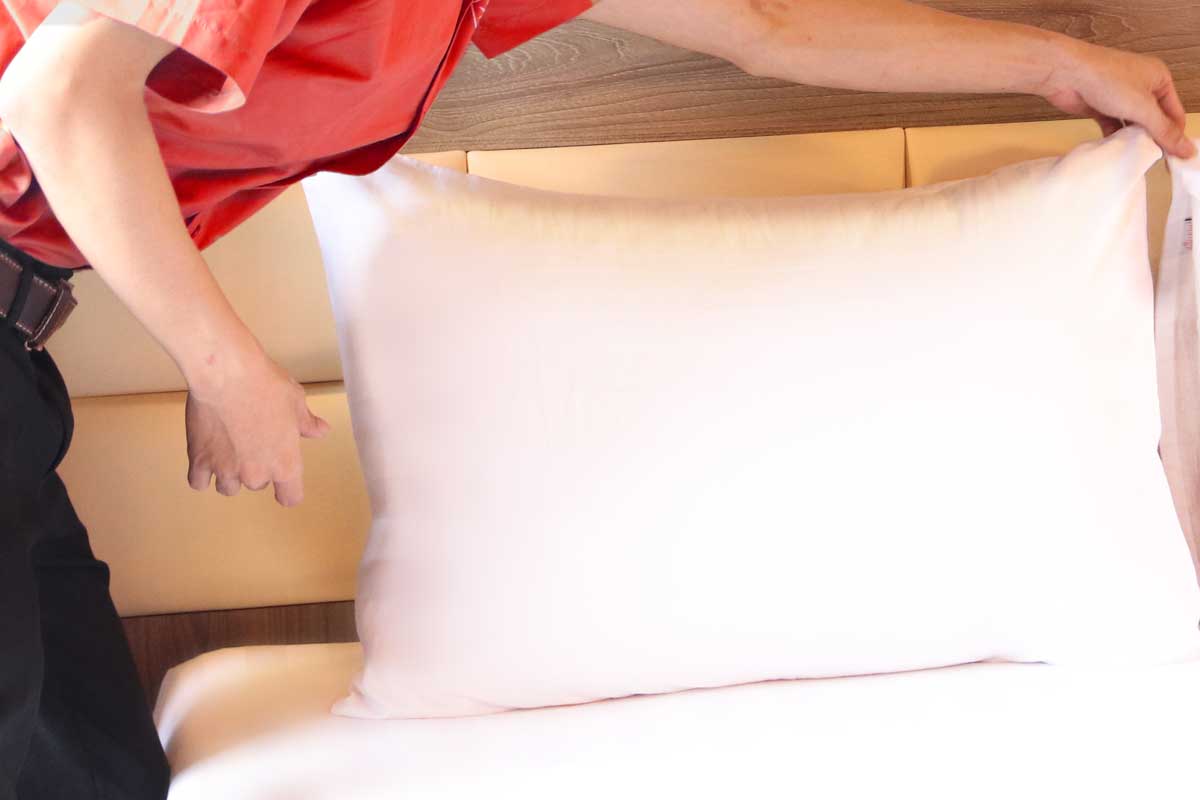 1. CLEAN and REPAIR – DECLUTTER
I've always said that the only time we ever get anything done at our house is when we are planning on having guests, be it for a party or stay over. Start by decluttering. Put away all of the unnecessary items and strip your rooms down to the essentials. Then you can do that deep cleaning you've been meaning to do for months. Make those minor repairs you've been putting off. Heck, if you have the time give it that fresh coat of paint it's been needing.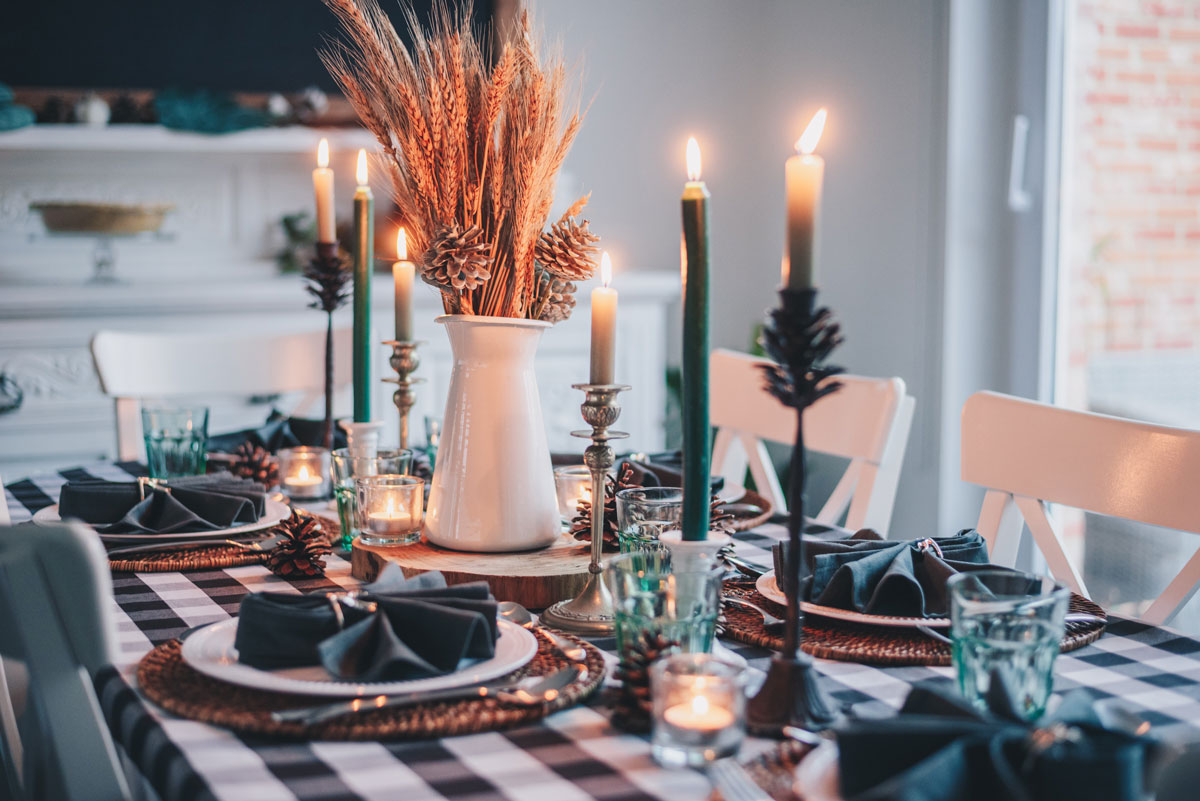 2. DECORATE - MAKE IT FESTIVE
Now for the fun part…if you're into decorating for the season, break out the seasonal decor. Holiday lights and decor are always fun. But you can keep it simple. Welcome them with a wreath on the door. And, just add some candles for flickering warm light and some foliage to give you home a fresh festive feel.
3. GIVE THEM SPACE — PREP GUEST ROOM/SPACE
Consider who your guests are and where they will be staying. You need to make sure you make them as comfortable as possible. Ideally you won't want to put Grandma and Grandpa on the couch. But younger guests might be fine with that. So consider what space will work best for the particular guest. You may want to set up an air mattress in your den or home office to give them their own space. Give them storage and closet space for their clothing and essentials. Provide a bedside table and access to an outlet to recharge their phone, set out a variety of books and a water bottle or two.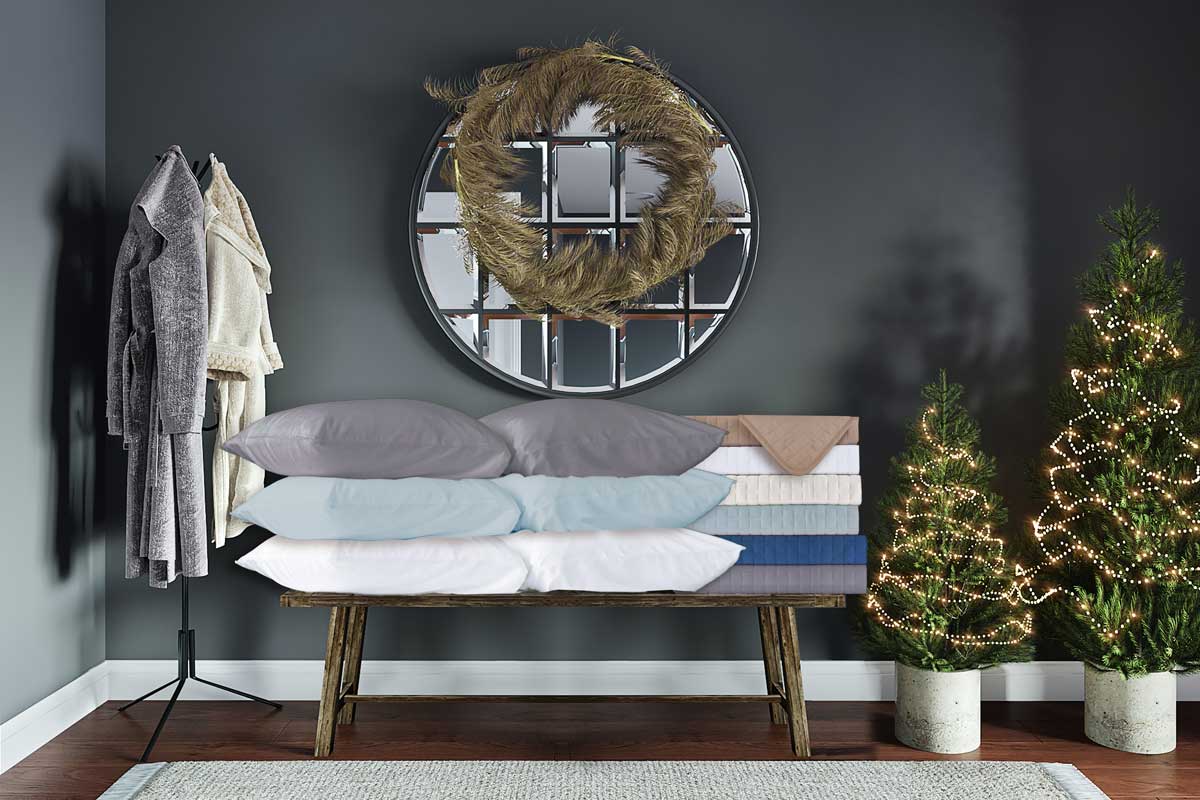 4. ALL THE COMFORTS OF HOME - FRESH SHEETS, BEDDING AND TOWELS
- Whether you have an existing guest room and/or you plan on setting up a makeshift guest space. Fresh clean sheets, bedding and towels are a MUST.
- LOTS OF EXTRA PILLOWS, TOWELS AND BLANKETS. Your guests shouldn't have to ask. It's a given that you'll need to provide plenty of pillows, towels and blankets. I've literally been left out in the cold, because I was last to get ready for bed or last in line to shower. It's not a good feeling. So make sure to have plenty of towels, pillows and blankets for everyone.
- PROVIDE TOILETRIES seems like we always forget something when traveling, so it's a great idea to set up a basket or tray with essentials like toothbrushes, toothpaste, shampoo, conditioner, soap etc. Don't forget the extra toilet paper and tissues too.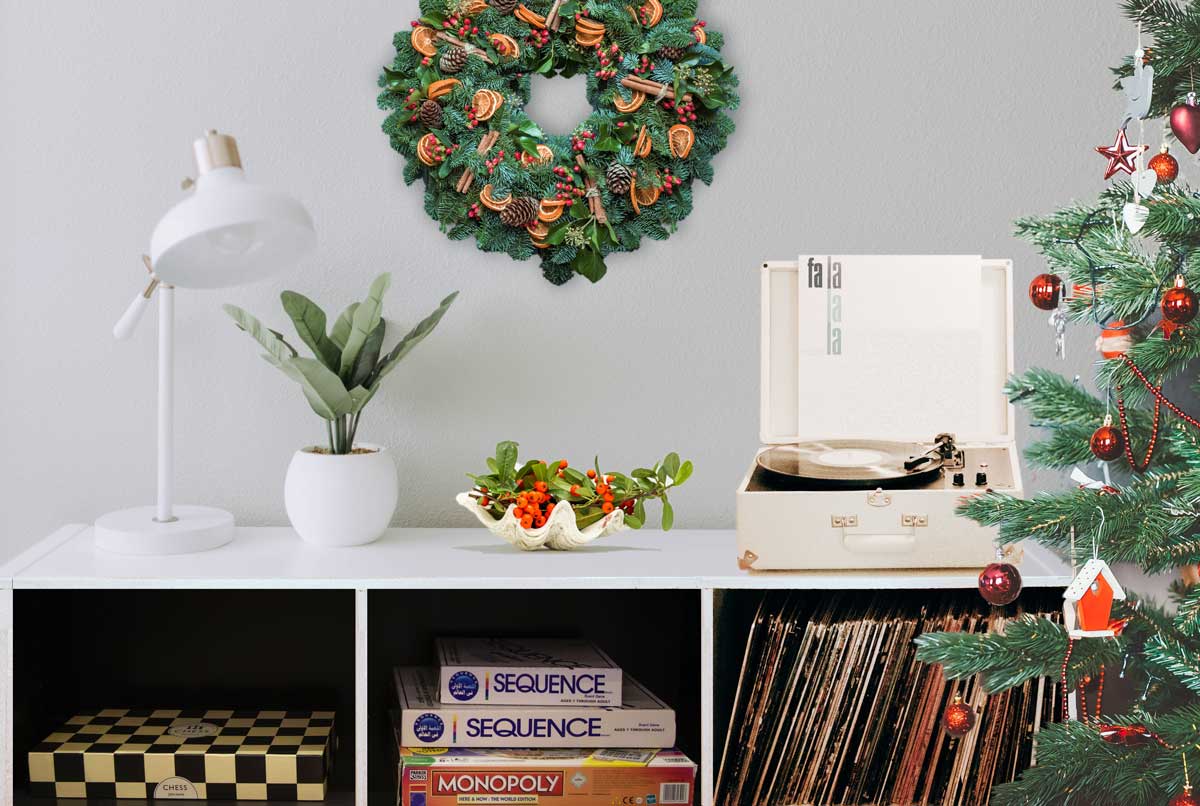 5. KEEP YOUR GUESTS ENTERTAINED. You may have some planned activities for your guests' stay, but you'll also want to provide some entertainment options for the down time. MUSIC, TV, READING MATERIALS, CARDS, and GAMES. Although cell phones allow us all have entertainment at our fingertips 24/7, I hate to see a room full of people buried in their cellphone. (Speaking of which, make sure you have your WiFi password immediately available for your guests.) But take this opportunity to interact with your guests. Play a game. Listen to some music. Most people download their music these days, so allow your guests to choose some music and have your blue tooth speaker available for them to use. We've had a lot of fun just taking turns choosing music. If you are old school, you might have a turntable stereo system with albums. If not, I highly recommend this. You can have hours of fun going through and playing old records.
6. - THE MAIN EVENT - the Holiday Meal. We all have our traditional holiday menu items. So you don't need my help here. But I will say, unless you're Martha Stewart, don't try to do it all by yourself. Take advantage of your guests by asking them bring their signature side dishes or desserts.
- But you don't have to make every meal a big production. Give yourself a break, plan to go out, order take out, or do something easy like a burger night, a taco night, anything that is easy for you and doesn't take hours to prep.
- Whether you are planning sit down meals or setting up buffet style, make sure you have enough seating. I always have a folding table and extra folding chairs available. This is easy to set up and take down as needed.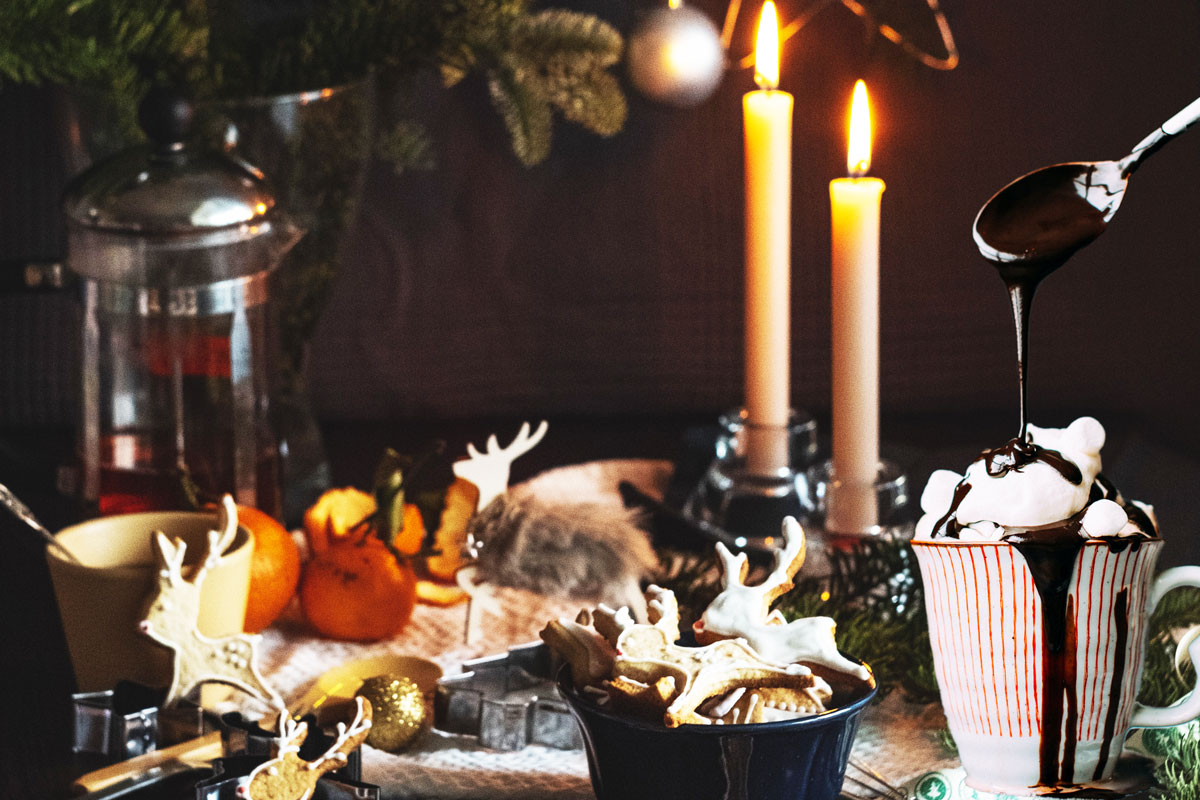 7. - PROVIDE SNACKS and READY MADE MEALS
Set up a snack and drink station. That way your guests can help themselves to a snack or a drink whenever they wish. Set up a coffee maker, a thermal carafe with hot water for tea or cocoa with coffee cups, spoons, creamer, sweeteners and keep it stocked with a variety of snacks. And make sure your guests know where to help themselves to the cold drinks too.
Also, I always like to have easy fix or ready made meals available. We all have different schedules, so your early riser might not want to wait for others to get up to have their breakfast. Or late risers may miss breakfast. And in turn lunch times may vary. So it's a good idea to have easy to fix items at the ready. For breakfast have a toaster available for bagels, toast, etc. Don't forget the butter, cream cheese, jams, etc. Or have some ready made options like a breakfast quiche/casserole, muffins or waffles that are ready to heat and eat. For lunch have a pre-made salad and/or a deli tray setup with meats, cheeses, lettuce, tomatoes, etc. And don't forget to push those leftovers! Use that leftover turkey, ham, etc. This way everyone can help themselves as needed.
Let's face it. There is a lot of planning and preparation that goes into having guests. But if you really do prepare and have all of these things ready, you will be free to enjoy this time with your guests. And it will all be worth it.