Posted by Dreamweave Bamboo Bliss on Jul 06, 2022
Ahh Summer…we love playing and lounging in the sun – on vacation, at the beach, by the pool, exercising, playing sports, and on summer evenings dining, walking, hanging out on the deck or patio.
Bamboo fabric has become known for its incredible softness and comfort. If you haven't tried bamboo bedding or clothing, I can tell you that for this reason alone, it will be your favorite fabric.
Although there are numerous reasons to LOVE bamboo fabric. Here are just 7 reasons bamboo is the perfect fabric to live in all summer long.
1. Bamboo Clothing Keeps You Cool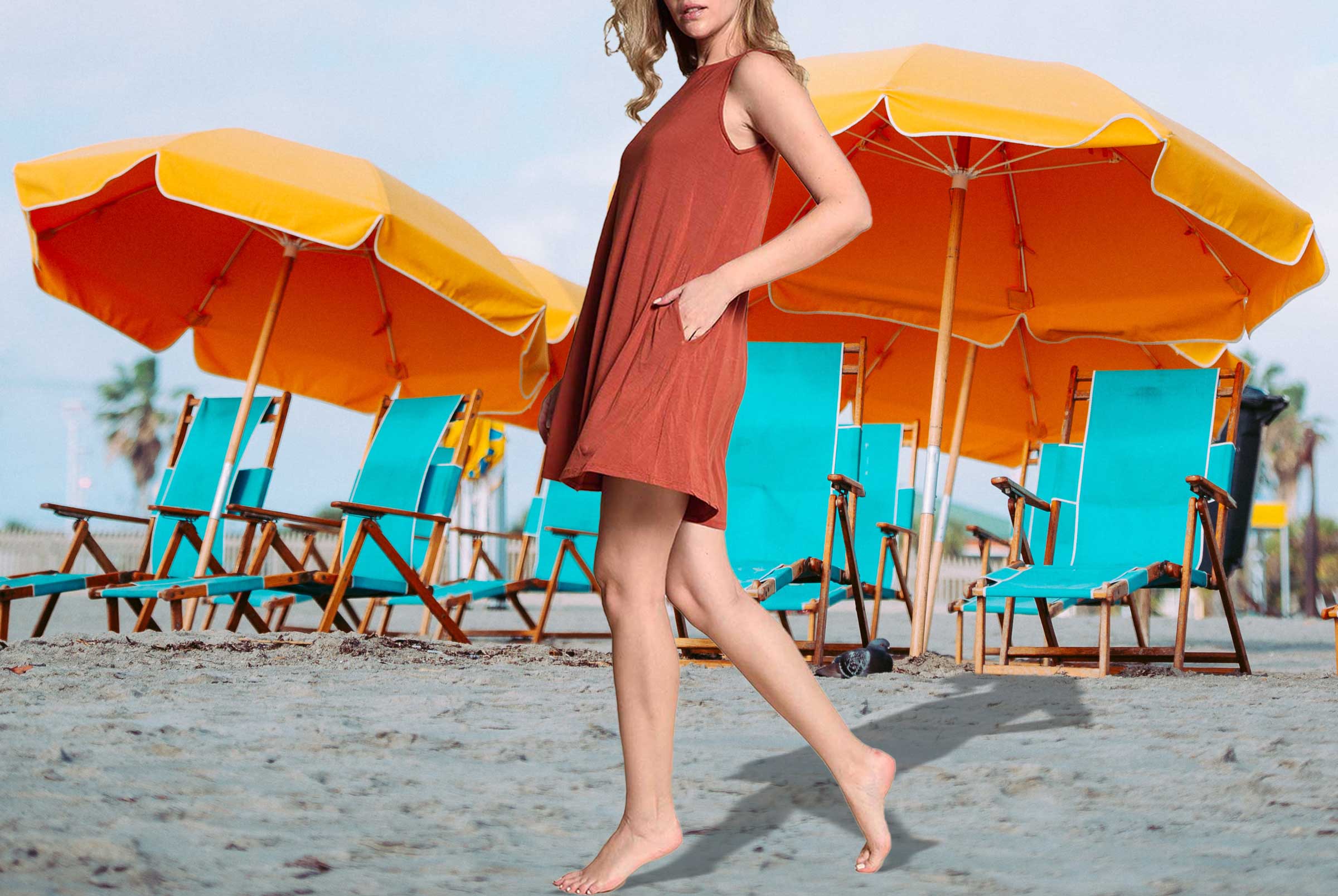 Our Bamboo Loungewear, Everyday Wear, Active Wear and Curvy Wear has natural thermo-regulating properties that allow it to adjust based on the temperature. Bamboo fibers are incredibly smart. They are naturally cooling, breathable, and well ventilated. Millions of micro gaps in the fiber make bamboo fabric much more breathable than cotton. This means you will stay cooler and more comfortable in the summer and it warms you faster in the winter. However, you don't have to worry about overheating, because these micro gaps allow more air to flow between the fabric and your skin, adjusting to your temperature for consistent comfort.
2. Bamboo Clothing Keeps You Dry (even from sweat)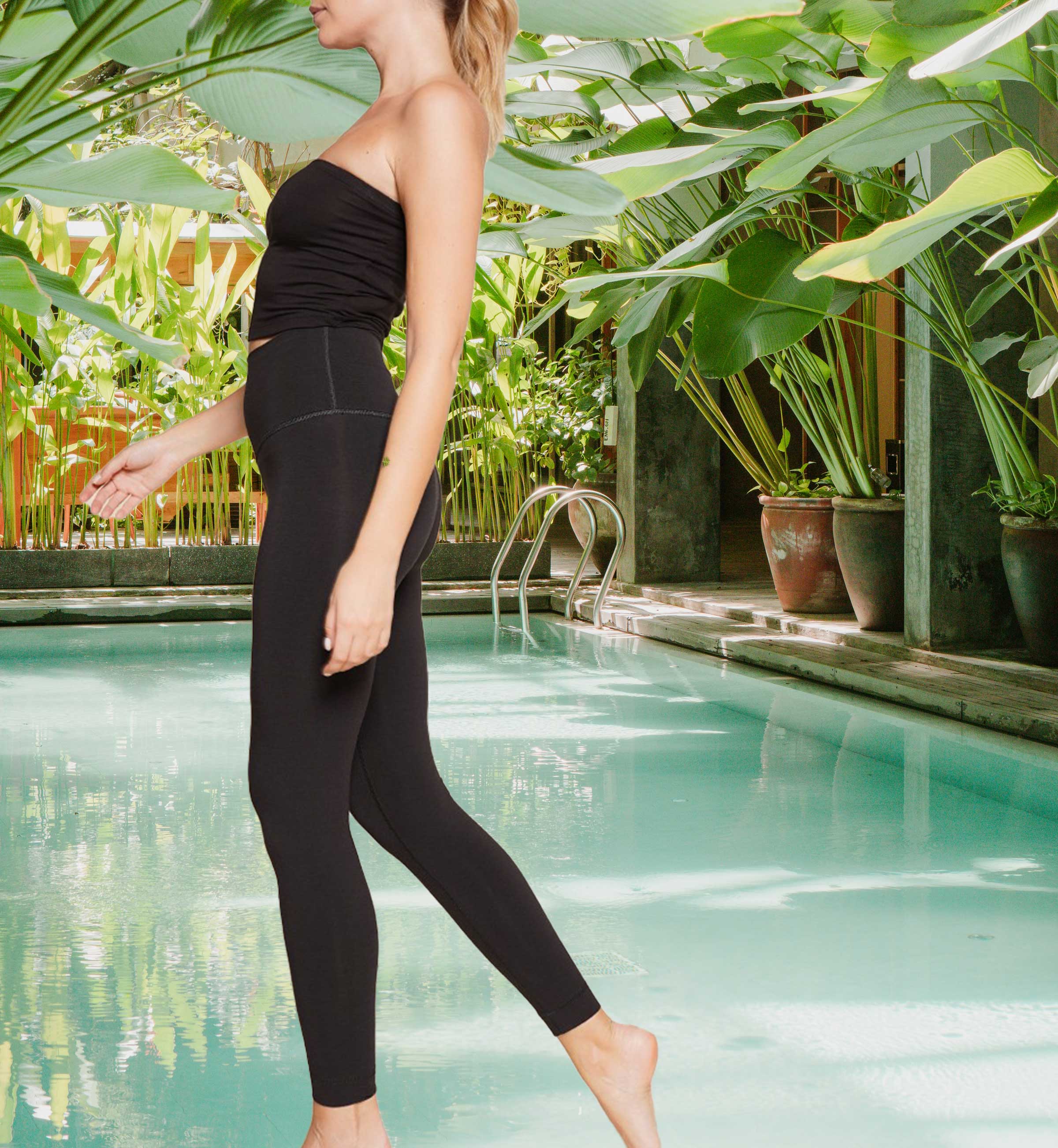 One of the main reasons to wear bamboo clothing is that the fabric absorbs moisture away from your skin much easier than other fabrics, keeping you drier and more comfortable. The millions of micro gaps in the fiber make these the fasting wicking (moisture evaporating) fabrics available. This is one of the main reasons bamboo clothing has become popular with people who are into exercise, sports and live an active lifestyle.
But you don't have to be a sports nut to enjoy the benefits of bamboo. Since bamboo fabric absorbs 40% more liquid than the even most absorbent cotton, you're guaranteed to stay drier longer regardless of what you're doing. That's why bamboo is also an excellent fabric for sheets, bedding, and towels.
3. Bamboo Fabric is Naturally UV Protectant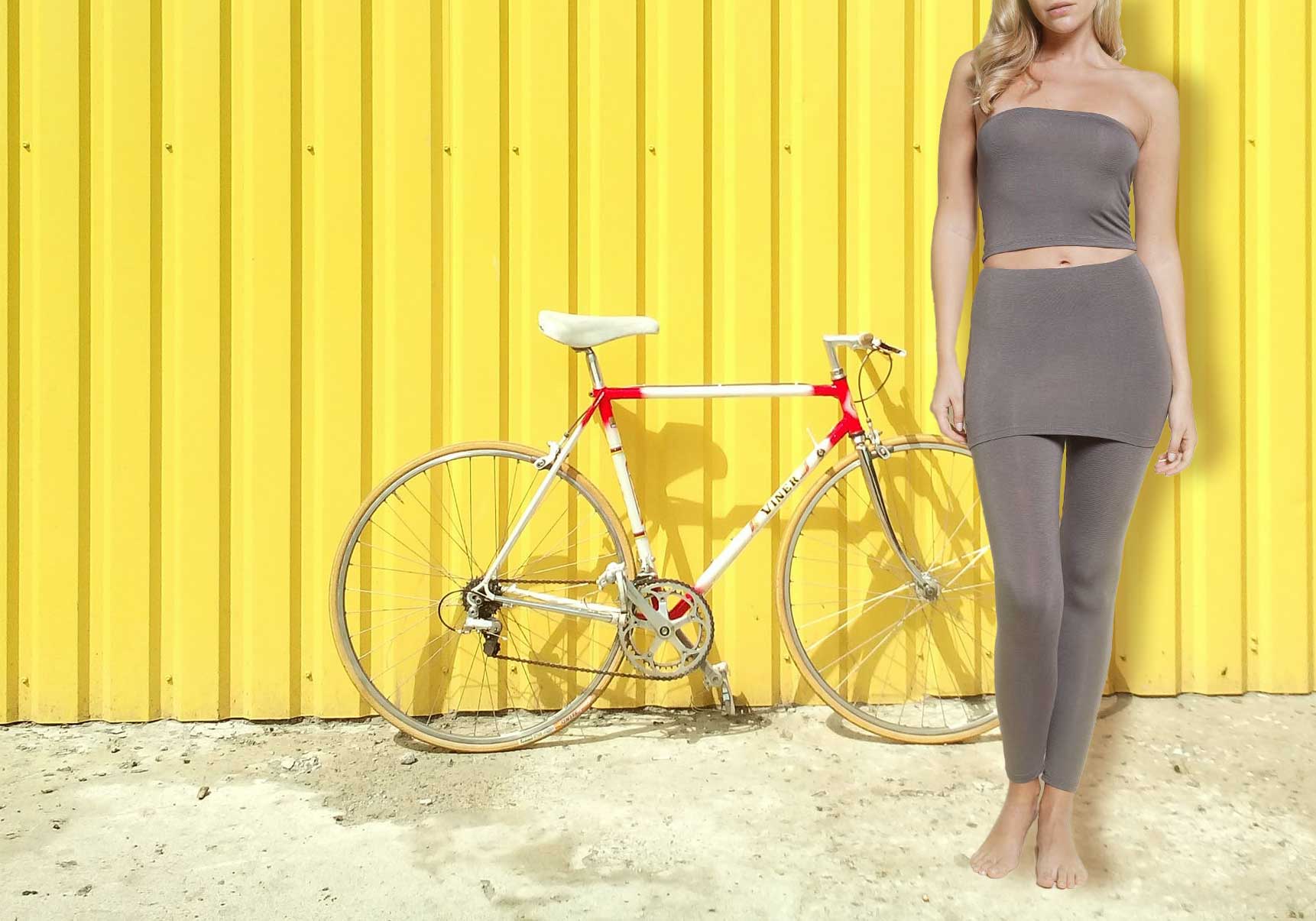 Most of us like to tan to get a little color in the summer months, but we don't want to get burned by the sun. Amazingly bamboo is naturally resistant to UV rays, the UV protection is a quality that remains even after it's adapted into fabric. As a matter of fact, bamboo fabric removes almost 98% of all harmful UV rays.
So you can stay cool and protected wearing bamboo in the Summertime knowing your skin is safe from the sun's damage – one more reason bamboo fabric is great for your summer wardrobe, be it shirts, dresses, skirts or pants.
4. Bamboo Apparel is Naturally Hypoallergenic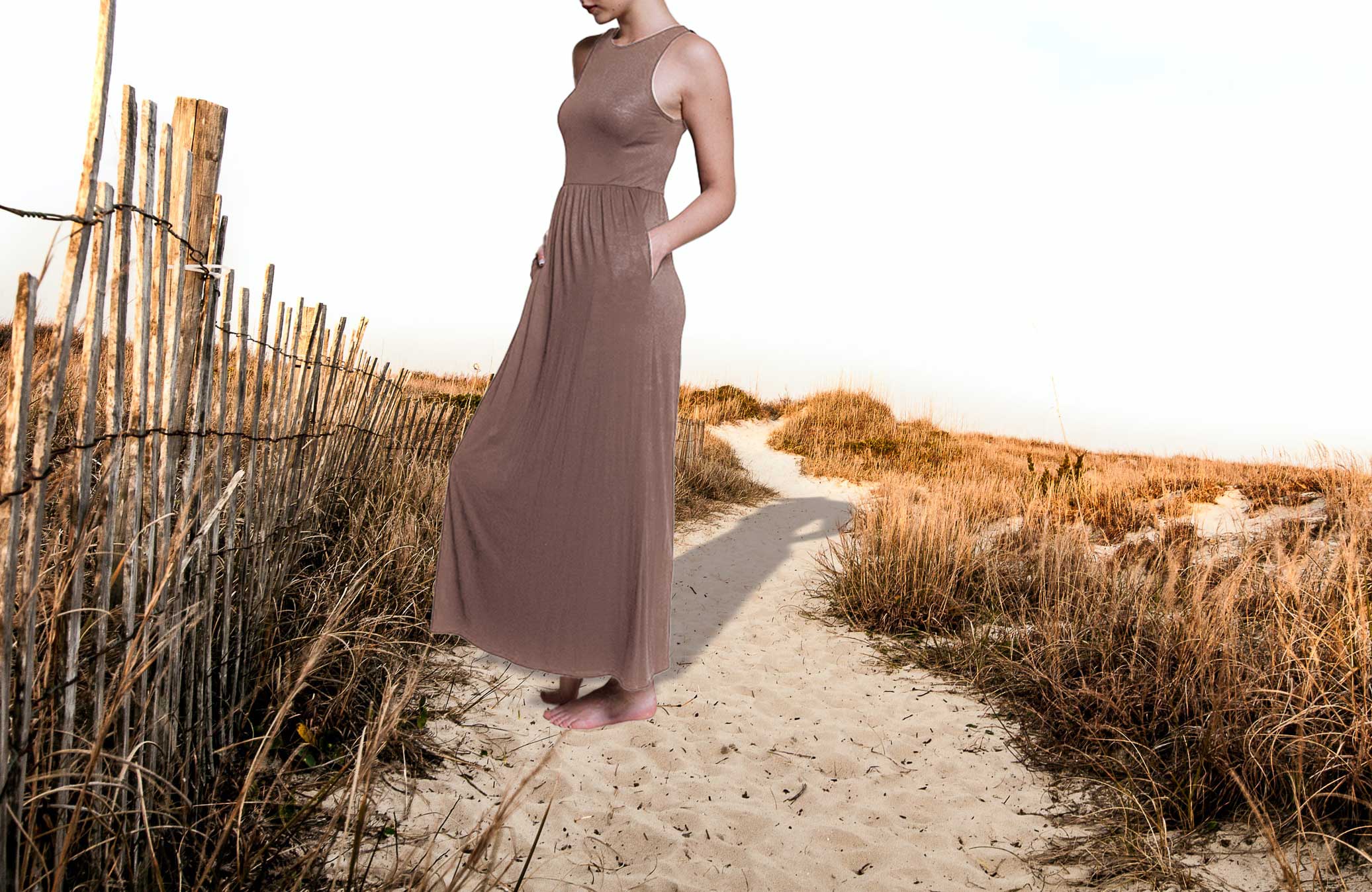 Bamboo clothing is perfect for hot summer weather when we tend to sweat.
naturally inhibits the growth of germs, bacteria and fungus
naturally odor and mildew resistant – keeping your garments fresh longer
naturally repels allergens – perfect for people with allergies and skin sensitivities
Bamboo Bliss fabrics are grown without chemical fertilizers and pesticides, are naturally hypoallergenic, antimicrobial, antifungal and chemical free. So if you or someone in your family is prone to either skin or nasal allergies, bamboo could be the fabric for them.
Bamboo Bliss fabrics don't cause skin irritation, unlike other materials. This ensures that when your bamboo clothes are touching bare skin, be it a shirt, pants, or socks it will not cause an allergic reaction. Which makes it one of the safest fabrics on the planet!
NOTE: Most fabrics that are advertised as anti-microbial have had chemical treatments applied to the textile or into the yarn itself. We use no chemical additives. No formaldehyde coating is used to prevent wrinkles or shrinking. (Formaldehyde is what the cotton industry uses to make their linens wrinkle-resistant). Live worry-free knowing you're wearing eco-friendly fabrics without added toxic coatings.
5. Bamboo Fabric is Perfect for Traveling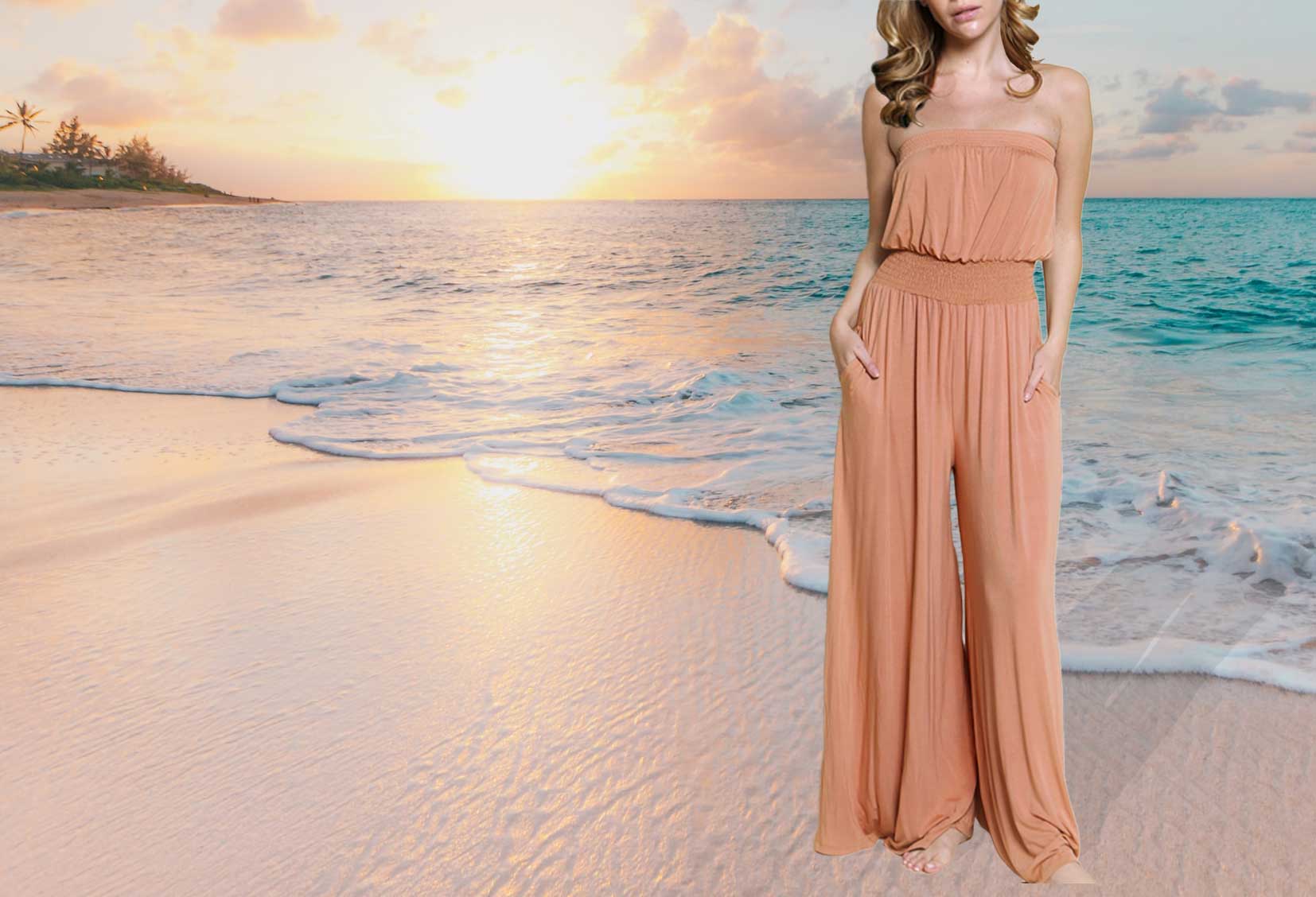 Because of its lightweight flexibility, super soft comfort, fast-drying and thermal regulating capabilities, bamboo clothing is an excellent solution for your busy summer on the go. It absorbs moisture faster and more effectively than cotton, adjusts to temperature and it's softer than pretty much any other alternative. Plus, because of the fabric composition of 96% Bamboo Viscose, 4% Spandex, our bamboo apparel is not prone to wrinkles. So you won't open your suitcase to find your clothes are a wrinkled mess.
If you're someone who prefers to pack light and be constantly on the move, there's no better fabric than bamboo. If necessary, you can easily hand wash and dry your Bamboutique Apparel anywhere you go, without having to worry about it taking hours to dry.
The flexibility, super soft comfort, and thermal regulating capabilities, make bamboo the most comfortable fabric to wear while traveling. The next time you're traveling, whether by car or airplane, wear your bamboo leggings, skirt, dress or palazzo pants. We promise you won't be disappointed.
6. Bamboo Apparel is Soft, but it's Also Durable and Keeps its Shape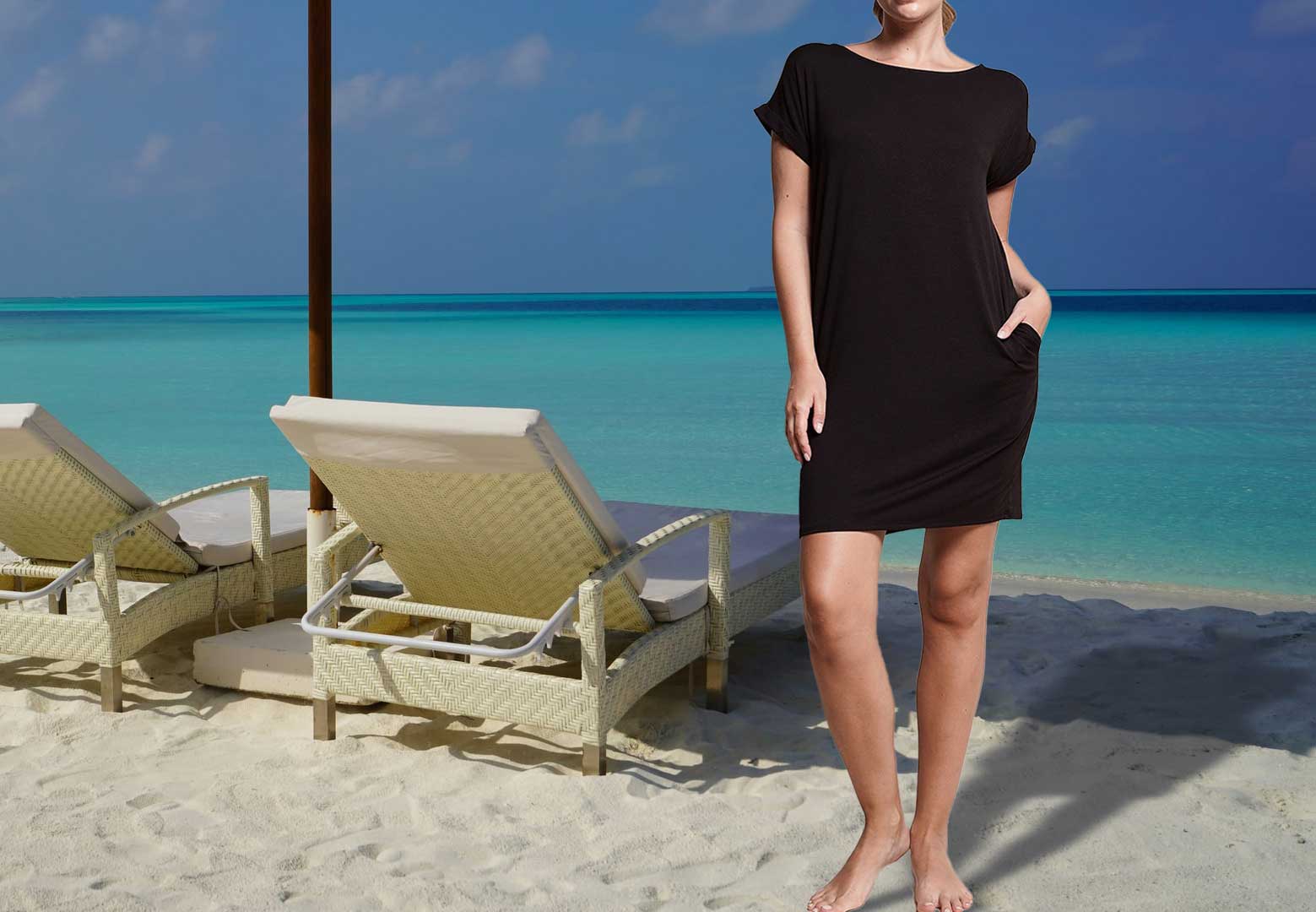 Although bamboo fabric is known for its incredible softness and comfort, you may be surprised to find out that it is extremely durable. Bamboo clothing is famous for its durability and being able to keep its shape for longer, so the fit you felt when trying it on at the store stays that way for a much longer time. Compared to other materials, like cotton, the bamboo fabric has much longer fibers that are more strongly woven together, resulting in a much more durable cloth.
You know that look that older shirts, and clothing in general, start to get after washing and wearing over time? They start to lose their shape. The fabric begins stretch out at the neckline and hems and it just hasn't retained the original shape it once had. Well, with bamboo clothing this isn't the case.
This is a big plus, because not only will you be able to wear all of your favorite clothes longer, but you also won't have to buy clothes as often as you used to, which is a huge savings. That's why the majority of my wardrobe is now bamboo. You can't beat the comfort and longevity of bamboo. It's definitely well worth the investment.
7. Bamboo Styles are Functional and Fashionable Year-Round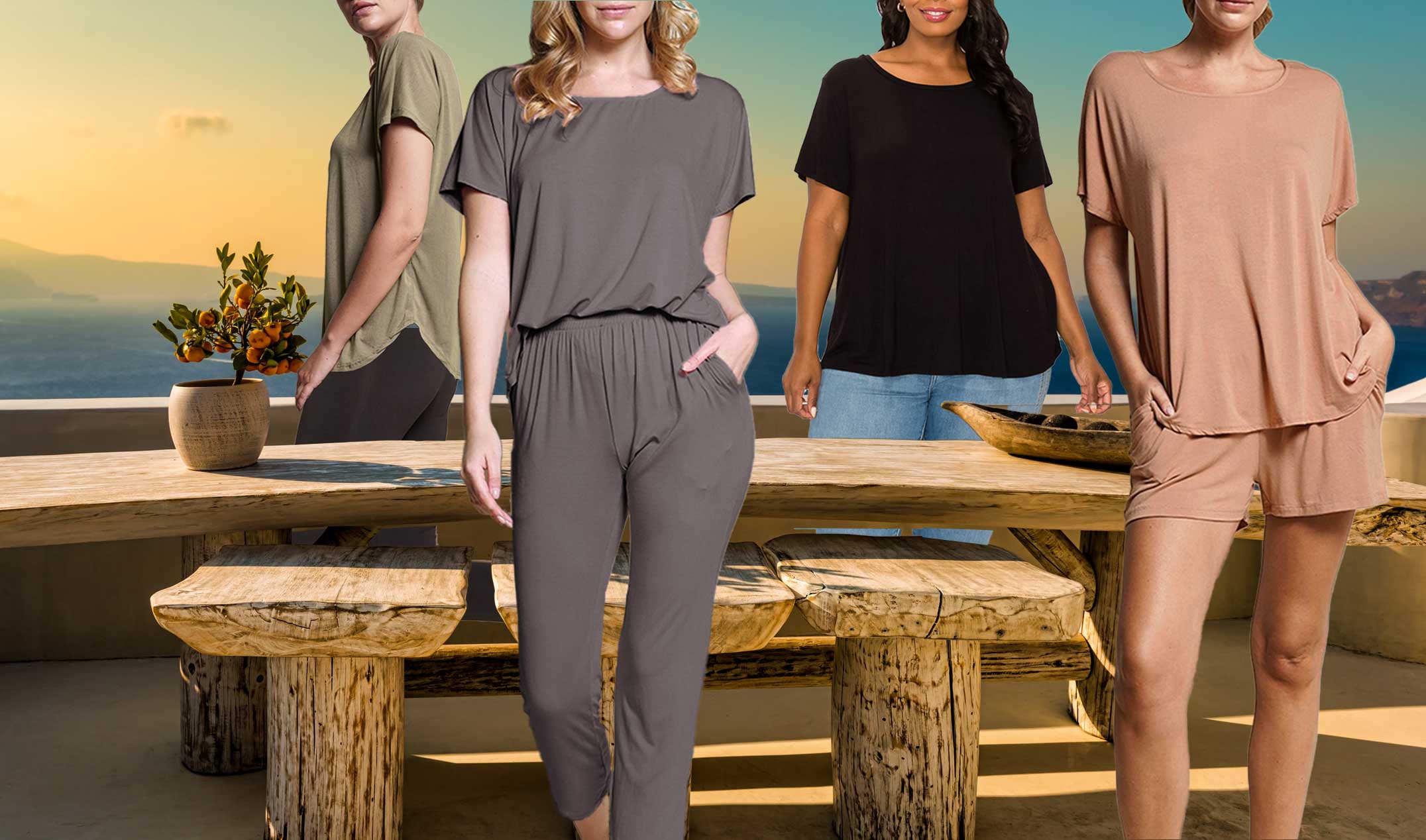 For our Bamboutique Apparel line, we consciously and carefully choose designs that are classically styled to be timeless, functional and fashionable. Because of its amazing qualities, bamboo can be used for all kinds of clothing, including activewear, socks, shirts, pants, shorts, skirts, dresses, jackets, sweaters, scarfs, and much more, it's a great all year round fabric. In the winter and fall it's great because it transfers and retains heat as needed. While in the warmer spring and summer months the breathability and moisture evaporating properties kick in to keep you cool and dry. And the fact that it retains its shape, is resistant to wrinkles, in addition to all of the numerous wonderful qualities of bamboo fabric we've outlined in this article, make it certain to become a top textile in the garment industry. Which means the creativity of our fashion designers will flourish resulting in more seasonal bamboo clothing styles to choose from. We look forward to providing even more Bamboutique styles throughout the seasons.
Believe me. Once you've worn our Bamboutique bamboo apparel, you will be living in Bamboo Bliss.