Posted by Dreamweave Bamboo Bliss on Jun 21, 2023
SUMMER UP and COOL DOWN your bedding.
Give your bedroom a bright and breezy summer makeover that will keep you cool and comfy all summer long. Just as we change our clothing weights and styles as the seasons change, we should also change our bedding. Here are some simple tips to easily update your bedroom for summer.
#1: Lighten up your top layer.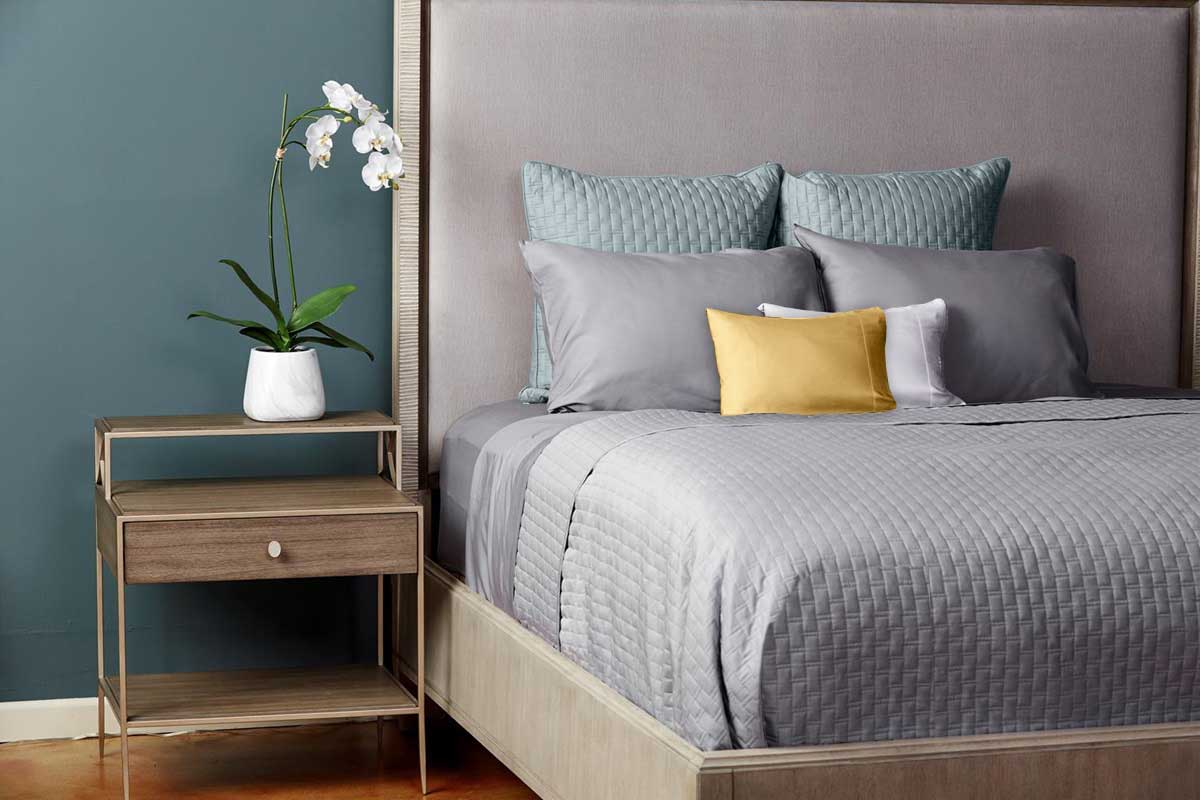 For a cooler night's sleep start with swapping out that heavy down comforter for a lightweight duvet or coverlet. Or simply remove the duvet and use only your duvet cover. Bamboo Bliss offers a wide variety of lightweight and breathable bamboo duvet covers and lightweight quilted bamboo coverlets that are perfect for creating a lighter look and feel for summer.
#2: Lighten up your color palette.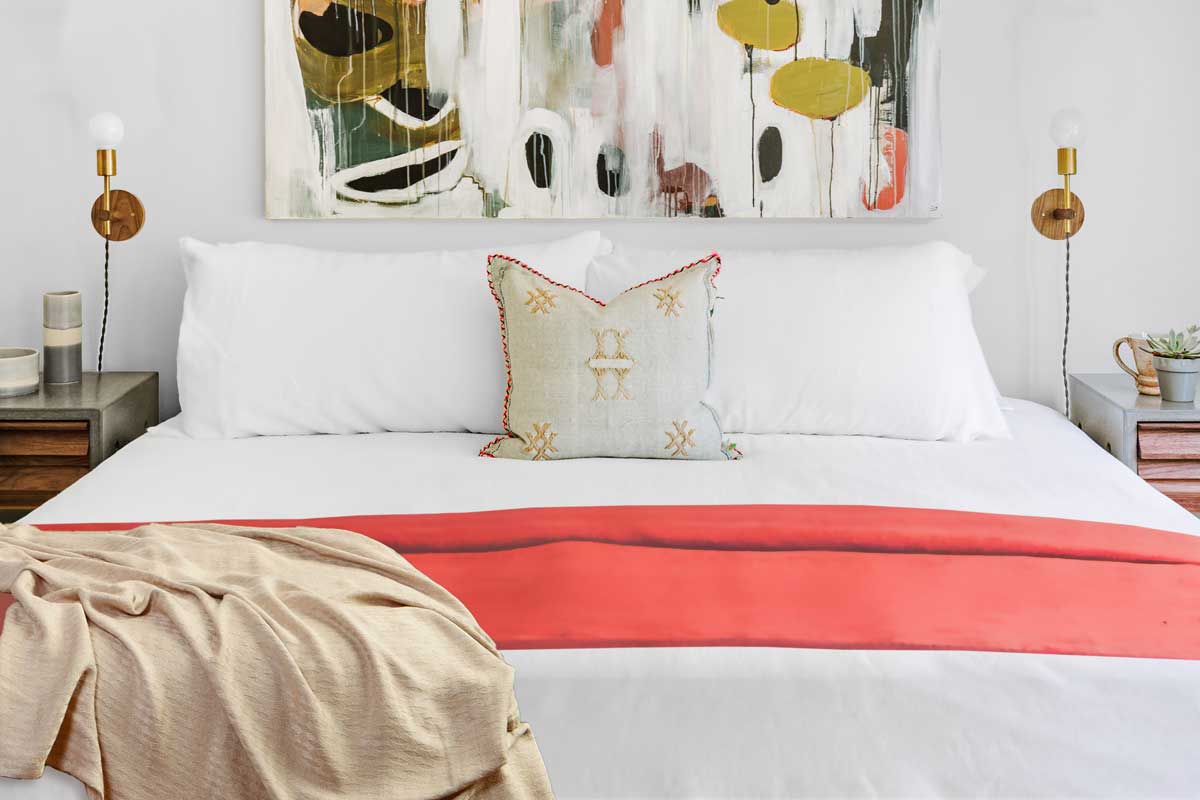 Put away your warm, dark fall and winter hues and refresh your bed with light, bright colors. It's amazing what difference color can make. Just look at how we've created a fresh new look by just replacing a dark duvet cover with a bright white duvet cover and accessorized with a new coral duvet cover. You can do the same by just replacing your dark sheets and/or pillowcases with bright cheerful colors like white, ivory, seaglass, butter creme, coral, cool blue, etc. Bamboo Bliss has an amazing variety of colors that will almost certainly work to enhance your existing decor.
TIP: If you have a dark comforter/duvet cover that you can't afford to replace, just fold it down and use it as an accent at the foot of your bed. Works great as a foot warmer on cooler nights.
#3: Use Breathable Organics.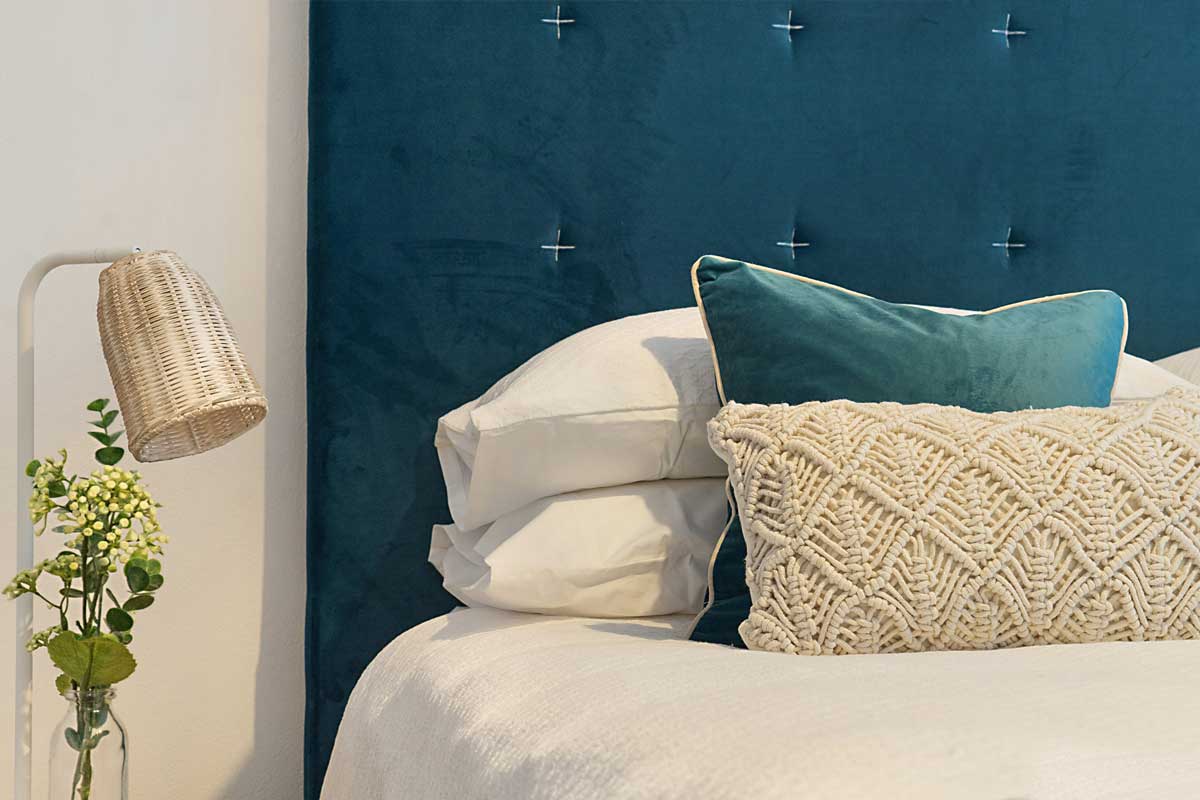 Natural fiber bedding breathes better. Cool thermal regulating sheets are the key. Amazing thermal regulating Bamboo and Eucalyptus fabrics are perfect all year round. These "smart" fabrics' fibers expand and contract to adjust to the temperature, making the fabric cool and breathable in the summer and contracting to keep you warm in the winter.
All of our Bamboo Bliss bedding is made from 100% Bamboo and Eucalyptus, both are known for their incredible breathability and ability to wick moisture away from your body. Perfect for keeping you cool and dry during hot hazy summer months.
TIP: Introduce accessories with organic textures to create your very own organic summer oasis.
SHOP EUCALYPTUS & BAMBOO SHEET SETS >
#4: Use light layers.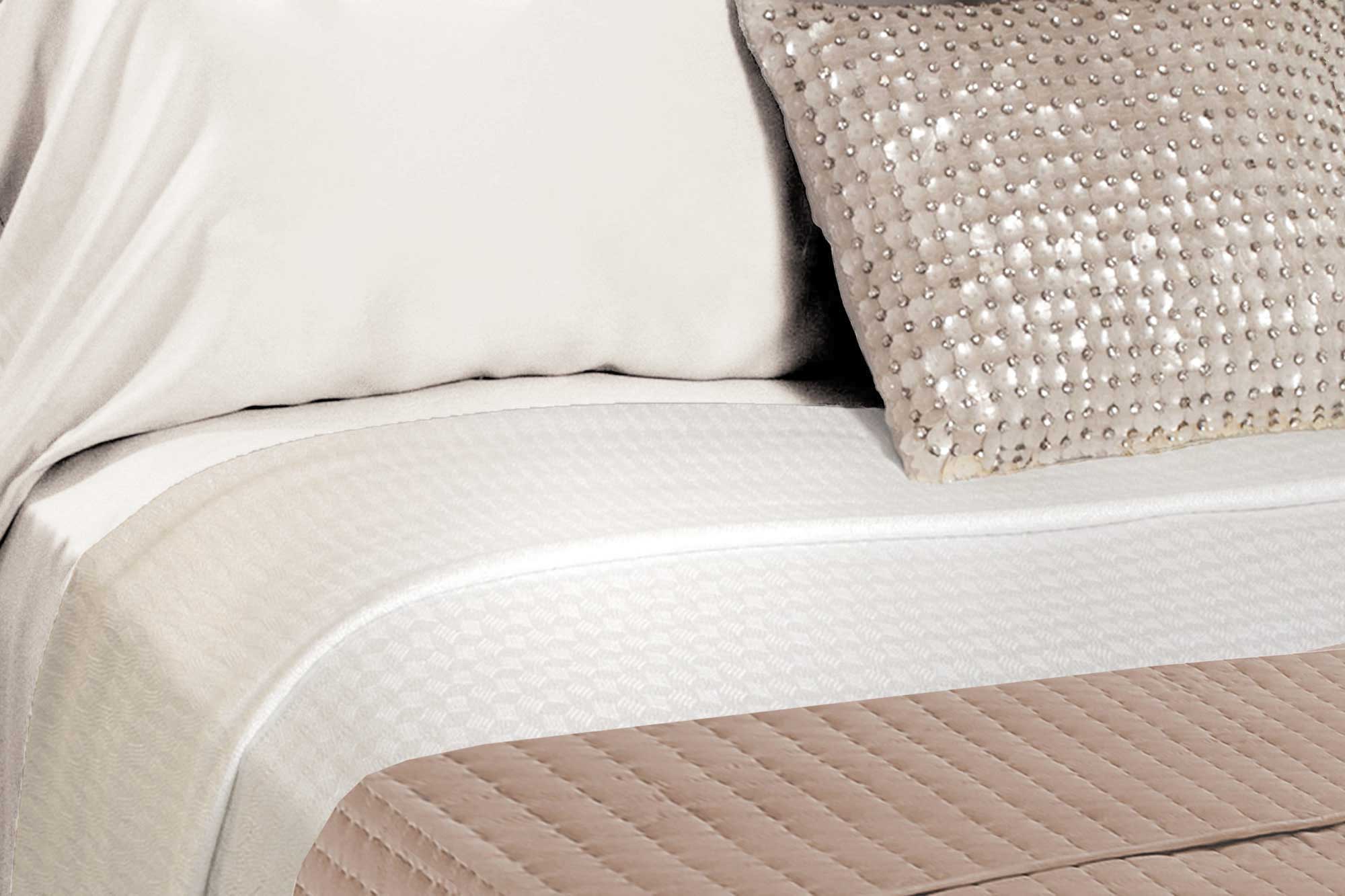 Just like with clothing, layering provides versatility as the temperature changes. Using several light layers will allow you to shed layers on hot nights or add layers on cooler nights. No matter what the season a blanket is a must. We recommend layering sheets, a lightweight blanket, a coverlet, and perhaps even a duvet at the foot of your bed. Layering will keep you ready for temperature fluctuations, so you are sure to stay comfortable throughout the night.
#5: Make Your Pillows Pop.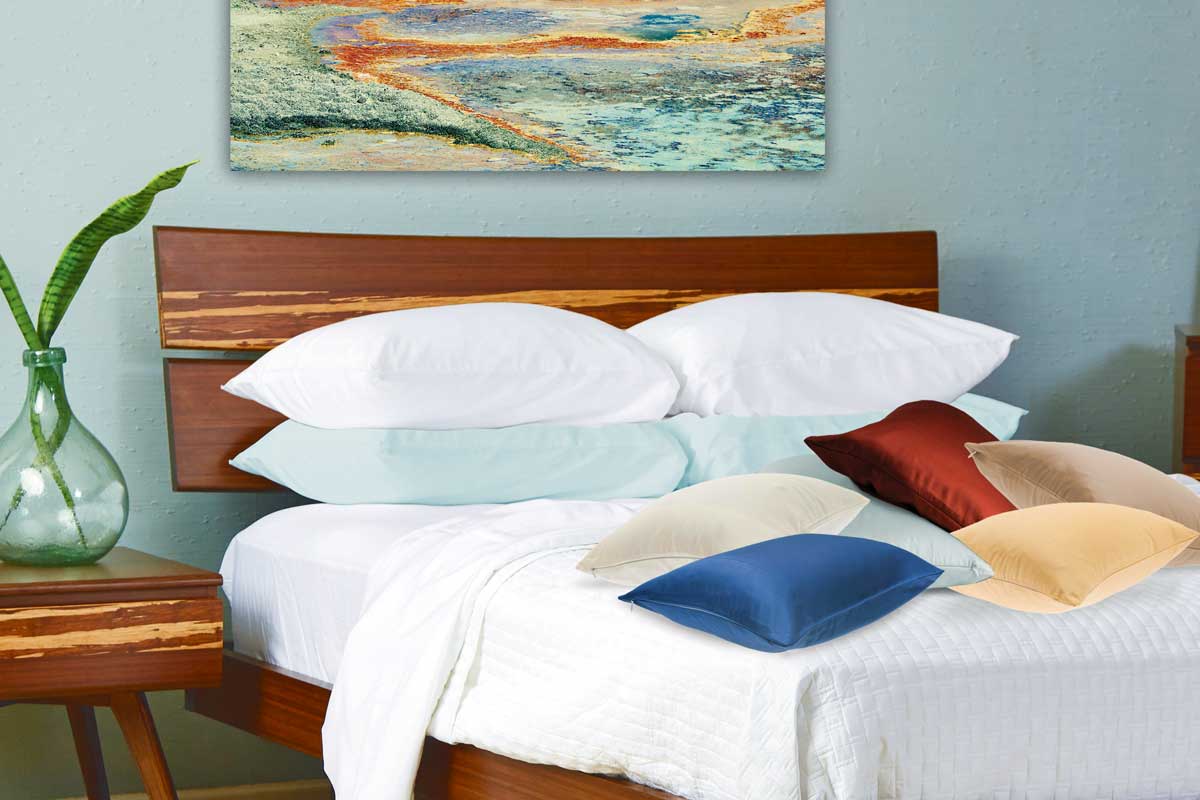 Give your room a pop of color with new pillowcases and a variety of throw pillows. Pillows are a low cost, easy way to change your color scheme to light/bright summer tones. Plus our throw pillows provide great lumbar support. Use them on your bed, chairs, and sofas. Choose from 8 colors of bamboo throw pillow covers to brighten up any room.
#6: Accessorize for summer.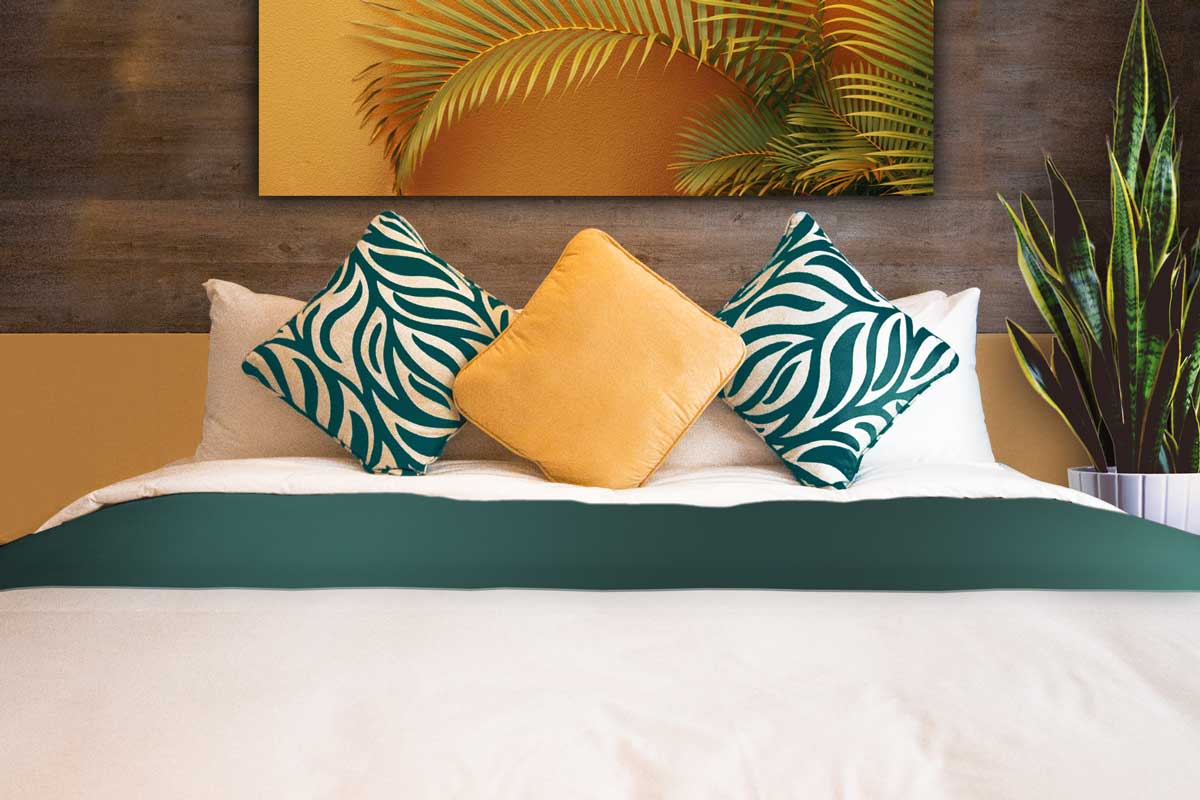 Accessories can give your bedroom new life. Summer inspired throw pillows, fresh flowers and tropical plants are a great way to refresh your bedroom. Display new pictures and wall art as the seasons change to bring each season to life.