Posted by Dreamweave Bamboo Bliss on Jun 09, 2023
Father's Day is coming up, and we've all been looking for great gifts for Dad. Admittedly bedding isn't typically a gift you think of for Dad. But the fact is, men can be quite particular when it comes to their bedding. And we've found that bamboo and eucalyptus bedding is a great gift for Dad. People have become increasingly aware of how our sheets and bedding can impact our rest as well as our overall health and wellbeing. Bedding should provide the restful comfort essential to getting good quality sleep. So we thought Father's Day would be a good opportunity to outline how organic bamboo and eucalyptus bedding is the perfect solution for alleviating the physical and environmental factors can disrupt men's (and women's) slumber.
1 > Hard Working Men Deserve Hard Working Sheets.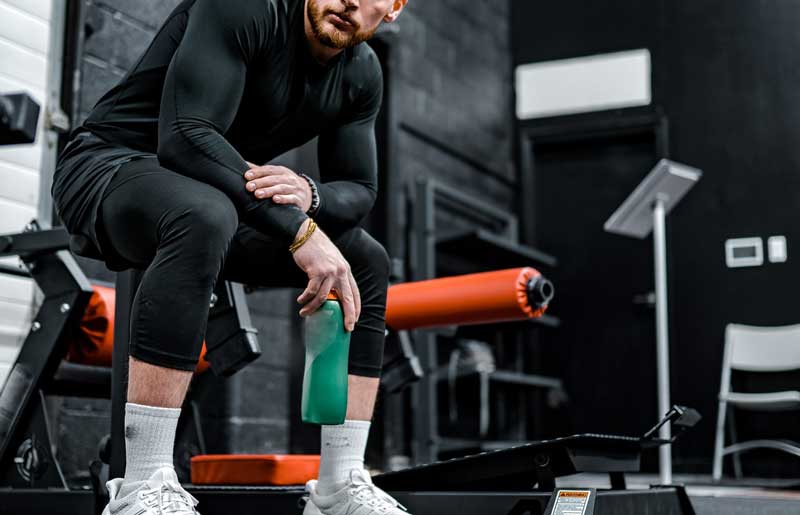 You work hard. You workout hard. You play hard. Every night's sleep should be restful and rejuvenating. Bamboo and eucalyptus sheets have amazing natural properties that help you get the rest you need. These fabrics are hard at work – constantly adjusting to keep you at your maximum comfort level. These incredibly soft linens get softer with every use and wash – no fabric softener necessary – they are naturally static free and odor resistant. These fabrics are so luxuriously soft, you wouldn't expect durability. But the strength of our high thread weight, high quality single ply yarns are woven together to create the strongest most luxurious sheets that will provide comfort for years to come. Even more incredible is that bamboo and eucalyptus fabrics sense heat, cold and moisture. Micro gaps in the fabric expand and contract as your body temperature fluctuates, releasing heat to keep you cool in the summer or containing heat keep you warm in the winter. These micro gaps also wick moisture away from your body, keeping you clean and dry. And as if that weren't enough, bamboo and eucalyptus fabrics are naturally hypoallergenic, antimicrobial, and chemical free.
2 > Men's Bedding Should be Soft and Strong.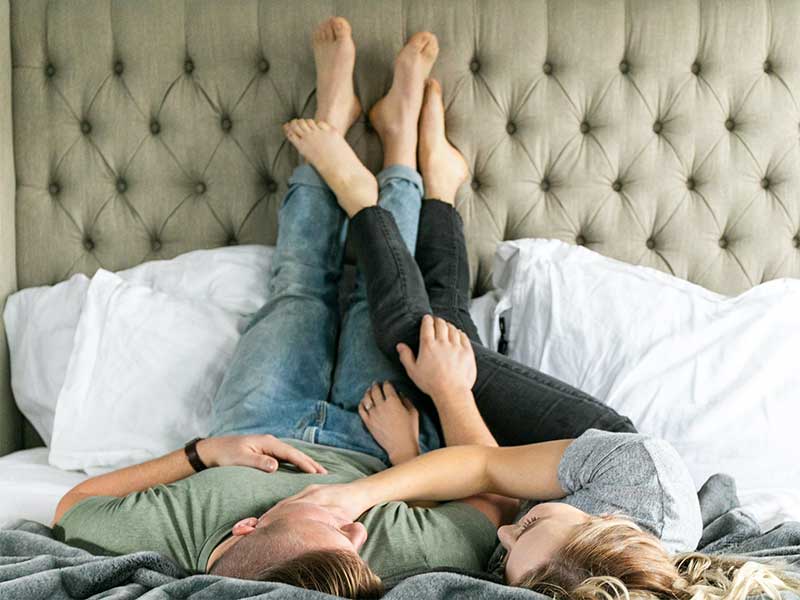 The fact is, when it comes to sheets, men are looking for both luxury and performance. Organic bamboo and eucalyptus sheets and the perfect combination of luxury and performance. These incredibly soft linens get softer with every use and wash, and need no fabric softener – they are naturally static free and odor resistant. Bamboo and Eucalyptus fabrics naturally "bloom". Blooming occurs as short fibers release from the surface of the fabric. This blooming process is what makes the fabrics increasingly soft and smooth over time.
Often times when we think "luxury" we don't expect durability. Bamboo and eucalyptus fabrics are incredibly soft and luxurious, and yet they are unusually durable. Our Bamboo Viscose and Eucalyptus Tencel™ fabrics are 300, 400 and 600 thread count construction. Giving them a softness and strength equal to about 1000 thread count fine cotton. But thread count is not the only thing that counts when comparing bed linens. Yarn weight, weave and ply are of equal importance. We use high strength, high quality 80 and 60 thread weight Bamboo Viscose and Eucalyptus Tencel™ single ply yarn, which is important to strength and to prevent pilling (2 ply yarns are more susceptible to pilling). These yarns are tightly woven into either a 300 and 400 thread count Sateen Twill or a 600 thread count Smooth Sateen weave. The tight weave also prevents pilling, or bumps in the fabric that can irritate sensitive skin. Making our bedding the perfect fabric to stand up to a man's daily use.
Note: If you were to look at cotton vs bamboo and eucalyptus fibers under a microscope, you'd see the huge difference. The cotton fiber would look similar to a rough, scratchy hemp rope, and the bamboo and eucalyptus fibers would look smooth, round and tubular — creating smooth, soft sheets that won't irritate sensitive skin, a big plus for people with skin conditions.
3 > Not too Hot, Not too Cold, Just Right.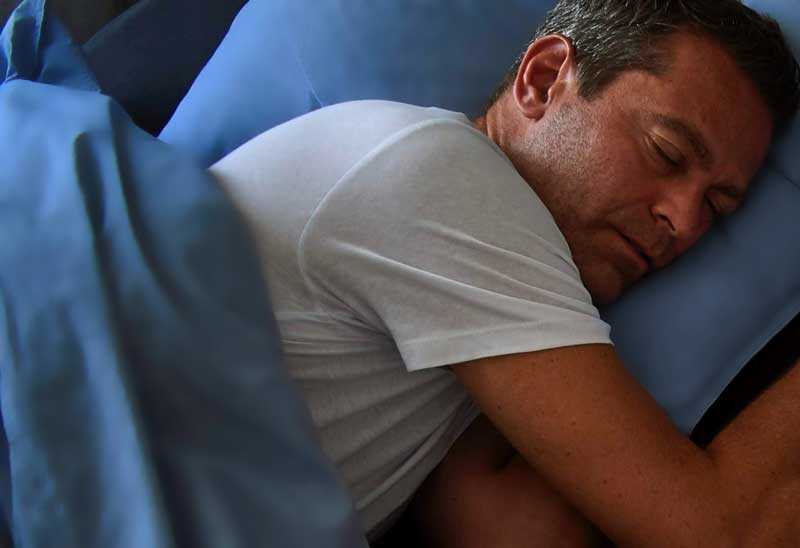 Everyone has a different sleep temperature, some sleep hot, some sleep cold, and our body temperature will fluctuate throughout the night. The great thing about bamboo and eucalyptus sheets is that they adjust to your perfect sleep temperature. No matter the climate, these organic fabrics are exceptionally breathable and thermal regulating. Bamboo Bliss fabrics sense heat and cold. Micro gaps in the fabric expand and contract as your body temperature fluctuates, releasing heat to keep you cool in the summer or containing heat keep you warm in the winter. And you don't have to worry about overheating, because these micro gaps allow more air to flow between the fabric and your skin. When compared to other luxury lines, bamboo and eucalyptus fabrics breathe 25% better than cotton, cool 3 times better than cotton, and cool 10-20 times better than any fine silk (cotton and silk are 2 of the worst wicking fabrics).
4 > No Sweat. Organic Sheets Keep You Dry.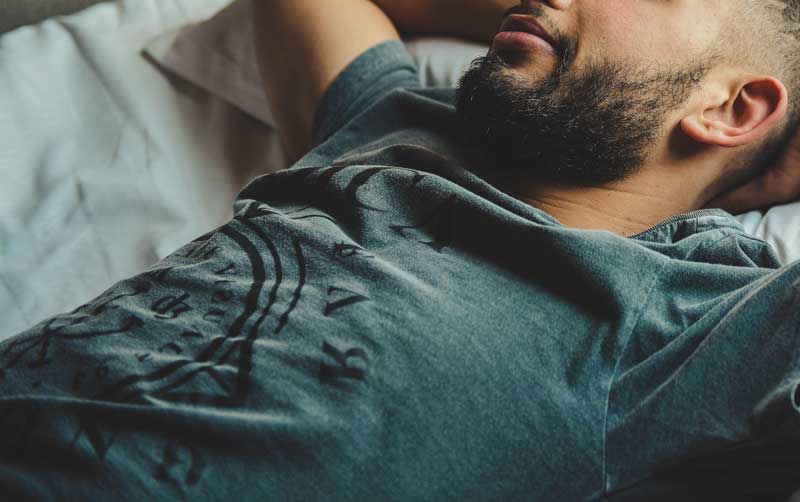 Most of us have heard the term "moisture wicking", typically in reference to fabrics used in athletic wear. But this has become a major selling point in the bedding industry, as people have become more aware of how night sweats can affect the quality of our sleep. Bamboo and eucalyptus fabrics have natural moisture wicking properties, without the use of chemical treatments. These fabrics sense moisture from sweat and do two things: micro gaps in the fabric quickly move (wick) moisture away from your body to the outer surface of the fabric, and then rapidly evaporate moisture, preventing sweat from saturating the fabric to keep you clean and dry. These millions of micro gaps make bamboo and eucalyptus two of the fastest wicking fabrics available. Although cotton has long been considered a "breathable" fabric. Cotton is the classic example of a non-wicking fabric. Cotton easily becomes completely saturated with sweat and then takes forever to dry. Making you feel hot and sticky, and ultimately feeling cold and clammy. You can find cotton fabrics that have been specially treated to make them moisture wicking, but their performance is no comparison to the organic moisture wicking action of bamboo and eucalyptus.
5 > Nothing to Sneeze at...Hypoallergenic, Antimicrobial and Chemical Free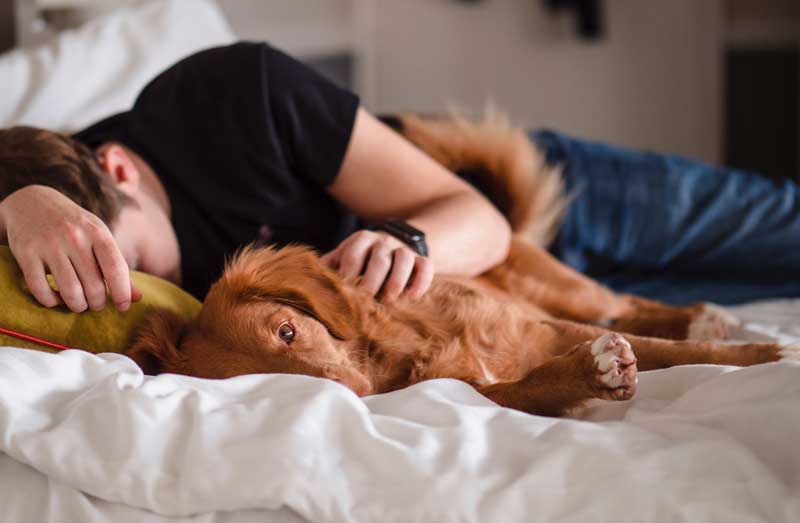 Bamboo and eucalyptus fabrics are naturally hypoallergenic, antimicrobial, and chemical free. These fabrics naturally inhibit the growth of germs and bacteria, making it odor and mildew resistant – perfect for people with allergies and skin sensitivities. Bamboo naturally repels odors and allergens due to it's natural bio-agent BAMBOO KUN, which makes it bacteria and odor resistant, keeping your linens fresh longer (the towels stay fresh too, and will not develop a mildew scent). Most fabrics that are advertised as anti-microbial have had chemical treatments applied to the textile or into the yarn itself. We also use no chemical additives to prevent wrinkles or shrinking. No formaldehyde coating is used, this is what the cotton industry does to make their linens wrinkle-resistant. You will rest easier knowing you're sleeping on eco-friendly fabrics without added toxic coatings.
6 > The Super Hero of Bedding…Protecting You and the Planet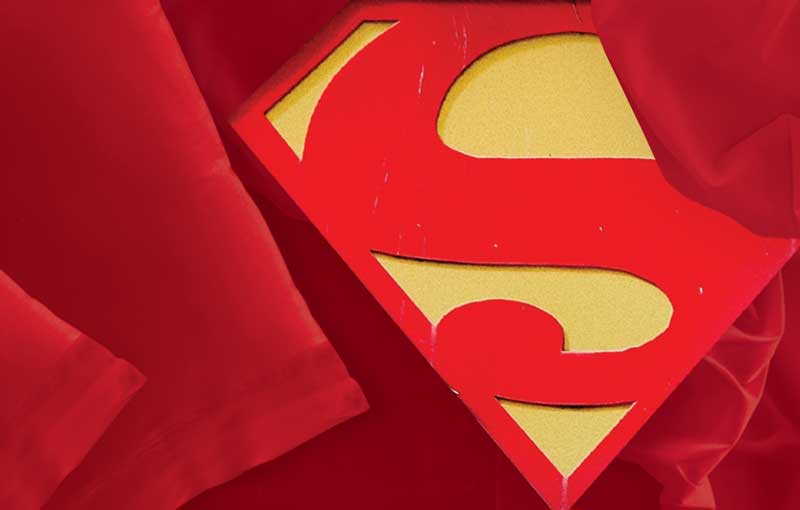 From the moment they begin growing, bamboo and eucalyptus plants just don't quit. Bamboo grows up to 3 feet per day organically sustaining natural forests. Bamboo is cut, harvested, and regrown again and again, without pesticides or fertilizer. Eucalyptus and bamboo are highly sustainable and biodegradable, and thus can fully revert back to nature. Unlike cotton it does not need a great amount of water to grow (requiring only 1/3 the amount of water as cotton). Eucalyptus TENCEL™ Lyocell fibers also help to maintain the environmental balance. Eucalyptus fibers originate from the renewable raw material wood, created by photosynthesis. These fabrics are produced using an environmentally responsible closed loop production process, which transforms wood pulp into cellulosic fibers with high resource efficiency and low environmental impact. This solvent-spinning process recycles process water and reuses the solvent. Thus, making the Bamboo Bliss sheets the best and most eco-friendly sheets on the market. So you can be sure that your bedding choices are not contributing to an adverse impact on you, your family or the environment.