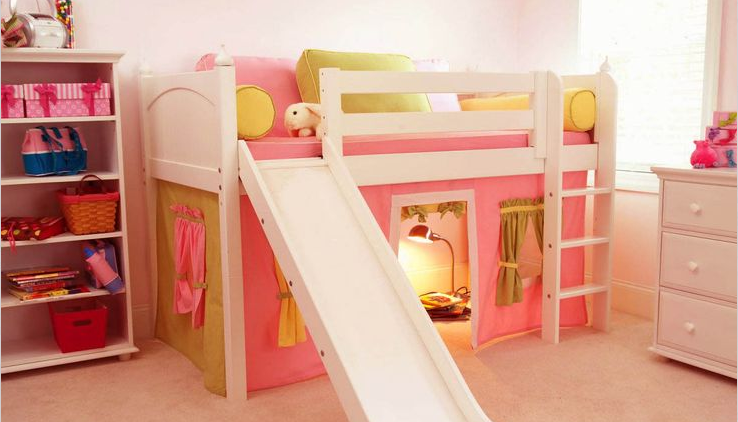 Decorating a child's room can be a daunting task. We always want to give them something to make them feel comfortable and excited to be there, but our practical side wants to give them something we won't have to remodel every few years. In addition, we want to give them a theme that will last and be what they want for a while. There are literally zillions of adorable options out there to choose from but we found our three favorites. The focus of these articles is on loft beds in general, with an eye toward a basic decorating scheme that will allow you to change furniture later without having to change the entire scheme of the room if you don't want to. The options below focus on an age range from toddler to about nine or ten, and will give your creative juices something to chew on while you're coming up with your kids next bedroom remodel.
#1: Finn's DIY Domain
In this article by Lauren Hufnagl writing for Apartmenttherapy.com we get the inside scoop on the remodel of her son's bedroom. The couple had moved across the country several times and wanted to give their son Finn a space that would help him feel like it was really his for a while. The article takes you on the step by step process and the thinking behind their decorating decisions. Incorporating an adorable and functional loft bed made the best use of space and made Finn's room look amazing. The amazing photographs make you wish you were young again so you could hang out in that room too. Get all the details and all the information on what they learned by reading the full article here.
#2: Cottage Loft Bed
If you're redecorating for a real girly girl princess then you'll love this amazing princess loft bed posted on Potterybarnkids.com. With the white foundation color of this amazing loft bed, and lots of places to add your own touches of color if you wish, you can incorporate this into a room that is more neutral overall and create a space for your little princess that will make her feel special. Because the bed itself is so dramatic, you can keep the overall theme of the room simpler and in a state that allows it to be adapted as your little princess grows up. Check out this amazing princess loft bed here.
#3: Fire Truck Bed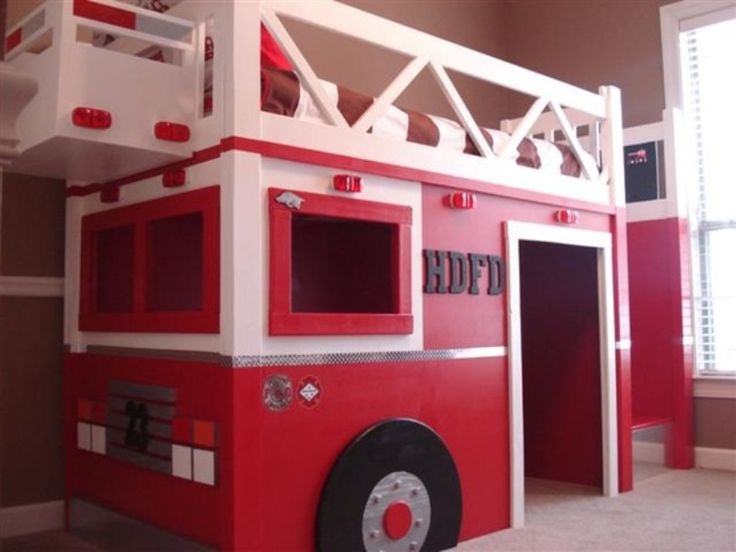 Does your little one get all excited when they see a fire truck going by? Do they tell you that they want to be a fireman when they grow up? It's pretty common as firemen are often seen as superheroes in the eyes of children. If fire trucks excite your little ones and get their creative side running, then you're going to love this article by Jeff & Kristin McClure for atouchofarkansas.com. The couple wanted to create a fire truck loft bed for their son because he loved that kind of thing. Not only did they build him an amazing fire truck loft bed, but they also posted the entire building plans for the bed and a photo gallery of all the details of the finished product with explanations of every step. If a fire truck loft bed is in your future, read the full article here to find out how it's done.